For teams on the go, there's nothing like a top-notch project management tool to keep everyone productive. If your company is in the market for a project management solution, these mobile project management apps are your top contenders.
Project managers' impressive capabilities can be significantly bolstered with top-notch project management tools. Within today's realm of project management responsibilities and demands, mobility is no longer a "nice-to-have" option — it's a necessity.
With that in mind, we've waded through the sea of project management solutions to short-list the top picks for mobile devices, taking that daunting task off your hands. Each offers a wide range of features and integrations that will keep your teams on task and productive — regardless of where they roam.
WorkflowMax
WorkflowMax is a feature-rich, scalable project management and job management solution used in multiple industries, including marketing, architecture, construction, engineering, consulting and tech. WorkflowMax offers "all-in-one cloud-based job management," all the way from lead generation to quotes, time-tracking and invoicing. WorkflowMax's drag-and-drop scheduling helps project leaders, teams and stakeholders stay on top of tasks through real-time collaboration and seamless integrations.Available on the desktop and mobile web, WorkflowMax is offered in flexible monthly plans, each of which includes quoting/estimating, client management, timesheets, job management, job cost tracking, client and contractor access, document management, custom fields, purchase orders, invoicing, integrations with 30-plus add-ons, and reporting.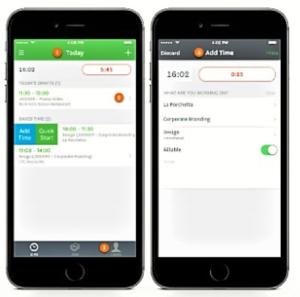 Integrations: WorkflowMax offers a wide array of integrations for accounting, staff scheduling, time tracking, CRM, customer support, payroll, document management, expense tracking and financial reporting, ranging from Box to Xero.
Pricing: WorkflowMax offers plans on a per-user basis, ranging from $15 per month for one user to $250 per month for 21-50 users. For over 50 users contact Workflowmax for a quote. There is also a CRM module that can be added for $15 per month as well as WorkflowMax Premium for $50 extra per month. WorkflowMax also offers a free trial.
Wrike
Wrike's robust online project management and task collaboration tool helps companies of all sizes improve communication, transparency, and accountability for faster results. Features include budget management, bug tracking, collaboration, file sharing, Gantt charts, issue management, milestone tracking, percent-complete tracking, portfolio management, project planning, resource management, status tracking, task management, and time and expense tracking. Wrike also provides visual dashboarding capabilities and resource and workload management to keep projects progressing on time and on budget. It is available via the web and Android and iOS apps.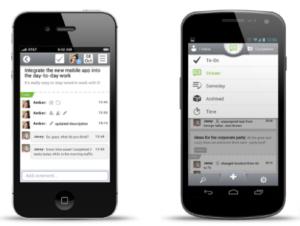 Integrations: Wrike integrations include GitHub, Jira, Google Drive, Wrike Everywhere, Dropbox, Adobe, Salesforce, Evernote, Zapier, Slack, Hubstaff, Bitium, Marketo, Quickbooks, and Linkedin.