COVID-19 has had a devastating impact on our lives, and there's no doubt that the business world will forever be changed.
---
Business niche and operating model be damned; no company or institution has escaped the wrath of COVID-19. What does this mean for the future of your business operations? Here are some predictions and thoughts.
Perhaps for some time now complacency has been interwoven into our daily lives, paving the way for something like COVID-19 to shake loose everything we thought we had learned from recent trends, past wars, and disruptions. Regardless of the industry, demographics, or status, the way we interact at work and conduct business will likely never go back to the way things were. A new "normal" has taken its place. These eight things are likely here to stay.
Business continuity planning
Many larger organizations tend to incorporate business continuity projects into their portfolio, but for some, it is an afterthought or not fully resourced, and even where done reasonably, this certainly doesn't mean the far-reaching and devastating impact of something like COVID-19 was fully anticipated. Worse yet, smaller companies may not have had the resources or time to pursue business continuity plans or projects. Things have had to be done on the fly to some extent. For all companies, regardless of size and location, COVID-19 will be forever etched as the pandemic that changed how businesses operate. Regardless of niche, size, location, or model, companies around the globe have been negatively affected. The World Economic Forum believes "the economy could take the global economy until Q3 2022 to recover." This slow and painful recovery will reinforce the need for business continuity planning to become a top priority in companies of every size, institutions, and all levels of government around the world.
A remote or distributed workforce
To date, it's estimated that 3.3m Americans have already filed for unemployment due to COVID-19 alone. From medical, financial, and educational institutions to governments and small businesses, employees have been forced out of work in an effort to help slow the spread of COVID-19. The financial and operational implications of this medical crisis have resulted in massive disruption to businesses and the lives of their employees. Many businesses have closed their doors — some temporarily, and others permanently, with job losses and economic fall-out have yet to be fully tallied. Going forward, companies and institutions of all sizes will choose to at least adopt a partial remote or distributed workforce to handle any of the roles that can be made virtual. These remote roles will reduce the disruption when the next event surfaces — and make no mistake, in our lifetime, we are likely to face another catastrophe. The key will be reducing the impact. This doesn't mean all hires will need to be remote, but many roles such as call-center representatives, content writers and managers, developers, editorial staff, and content marketers can be hired to work virtually.
Increased domestic manufacturing
China is the world's largest economy. The European Union is second, at $22 trillion. The United States is third, producing $20.5 trillion. COVID-19 has created the need for countries to find ways to quickly secure products like ventilators, masks, and sanitizing products, without depending on distant manufacturer lags or disruption. With so many factories converting their operations to keep up with the demand for these items during this pandemic, it has shed light on the increased need for countries to bring manufacturing closer to home — at least in part.
Self-reliance and more secure supply chains will become necessary to avoid the disruption like that created by COVID-19. This doesn't mean international commerce is dead, but rather that countries and businesses will need to take a hard and long look at the price paid as a result of importing a significant portion of their components or products from one key player. Simply put, if each country puts all of their eggs in one basket, they have left themselves open to major disruptions from events like COVID-19. Being prepared for disasters means developing a balance between necessary trade and self-reliance — between an almost complete import strategy and independence — and knowing when and where the benefits of each exist. As the adage goes, sometimes the cheapest can quickly become the dearest. Yes, trade relations with our partners are absolutely essential but in-country manufacturing will also need to be re-examined in light of COVID-19 .
Capacity, logistics and supply chain
One of the things we've become accustomed to as a society is the ability to go out and get what we want when we need it. COVID-19 has taught us some tough lessons here. Being forced to self-isolate has derailed our ability to get what we want when we want it, and businesses aren't immune. Hospitals especially suffered the largest blow when it came to this concept. With a shortage of ventilators, sanitizing products, masks, scrubs, and other essential supplies, it will be essential to ensure front-line staff will be first in the queue going forward. Federal and local governments will be tasked with identifying ways to place restrictions on the mass purchasing of vital supplies during times of crisis to ensure the essential services are able to keep up with demand. Further, capacity planning for essential service organizations will need to become a key area of focus to this same end. More streamlined logistics that support online commerce and delivery will be essential. And while the just-in-time model worked well in the past, COVID-19 has proven it doesn't work during times of crisis.
Technology and cloud services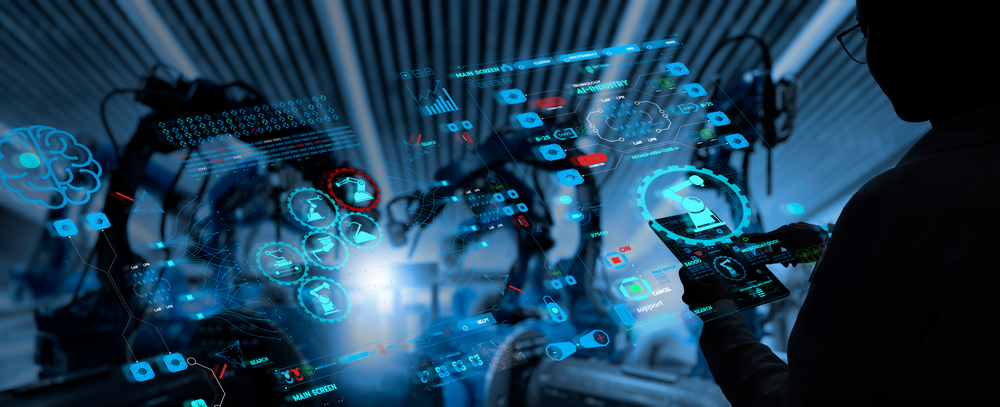 While companies have become increasingly focused on
technology
as a strategic enabler for optimization, COVID-19 has now forced each business leader to see technology as essential for business continuity and day-to-day operations. Cloud-based services will become a major focus for all industries to ensure they are able to deliver their products and services. Technology that facilitates more online commerce will be the name of the game. So too is technology for collaboration, project management, accounting, and more. Web-based technology can help to reduce the load for overworked doctors and essential services that up until now might have relied mainly on face-to-face patient visits. Virtual visits are also likely to become the norm for many non-essential service-based institutions and businesses. From large organizations to small businesses, the need for cloud-based technology, like artificial intelligence (AI) automation, will grow in an effort to reduce business disruption, increase efficiency, decrease bottlenecks, and maintain continuity of service.
Financial prudence
If there's one thing COVID-19 has taught every business, it's the devastating financial impact of disruption. Government relief has been staggering and necessary at all levels — with every type of business being in need of assistance. Contingency planning will take on new meaning going forward as companies struggle to stay afloat, recover, and rebuild. This doesn't mean companies will hold onto every penny and ignore innovation and growth plans, but rather they will reserve greater cash reserves for disaster planning efforts to reduce the impact of disruption should a COVID-19 type event surface again. Many governments have – so far – been able to shoulder the bailout bills. But many have not paid off the debt from the previous financial crisis, and the new debt from COVID-19 will raise questions about how much aid can be expected from governments in the future. In the future, governments, financial institutions, and investors alike will put pressure on companies to build in contingencies and prove their financial prudence.
Social responsibility
As the struggle continues for businesses to do their part in supporting the effort to bend the COVID-19 curve and provide the needed supplies, more companies will begin to recognize their role in social responsibility. This isn't just locally: the global impact has become glaringly clear. The lines between individuals, companies, and institutions have become blurred, creating an urgency to remain calm, fair, and avoid self-serving agendas. Countries, states, and cities, and companies alike are being tasked with doing their part to calm the insatiable COVID-19 storm. No single government, institution, or company can go-it-alone. Going forward, businesses will need to push and be pushed by their leaders and employees to develop a greater sense of social responsibility and accountability, in recognition of a pandemic that spared no one person, company, institution, or country.
Safety practices
Health and safety through COVID-19 became a primary casualty. Never before have so many companies around the globe been pressed to implement safety practices in such short order. Well into the future, the need for improved safety practices will become clear as mud. The health of front-line workers, from pharmaceutical suppliers like my little sister, of whom' I'm most proud, to care-workers, cashiers, supply-chain workers, and hospital staff — lives will depend on how well we step up our safety practices. Moreover, the lives of the rest of us will also depend heavily on well we protect front-line workers — we simply can't exist without these heroes.
COVID-19 has provided entire countries, companies, and institutions around the world with a mighty rude wake-up call. It has reminded governments and mom and pop shops of how vulnerable and insignificant we actually are to the devastation of something like a pandemic. With no human-being or organization being immune, the future of business will rely on how well we adapt and learn from the impact it has had on how we conduct business. The world and the world of business has forever changed in at least these eight areas.
Continuity planning

Remote workforce

Domestic manufacturing

Capacity planning, supply chain, logistics

Cloud-based technology

Financial prudence

Social responsibility

Safety practices
It's only through these changes and improved expedient communication and coordination that companies, institutions, and governments around the world will be better prepared for the next disaster or pandemic.
Similar Content: