---
Just a few reasons to contact us
Sponsoring content
Is your business looking to create brand awareness, introduce new products or services, generate leads, increase sales revenue, or improve engagement? PMWorld 360 is voted one of the top two digital project management and leadership magazines to follow in three years running. Now, we're making digital content marketing easy for businesses of all sizes. PMWorld 360 Magazine offers businesses with sponsored content opportunities or software review services to help your business with brand awareness, product and service launches, increased engagement, and lead generation efforts.
Becoming a contributor
If you'd like to become a PMWorld 360 regular expert guest contributor you will need to be a project management institute (PMI) certified project management professional and maintain one or more of these certifications that are in good standing.
Submiting a press release for publishing consideration
We accept news stories occasionally. If your business has news relating to project, program, and portfolio management, fill out our contact form below.  Although we strive to publish news stories within 48 hours, we're unable to every story, and we appreciate your understanding.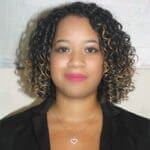 PMWorld 360 Magazine Editorial Director: Natassia Nyholm, B.A. (Psych.), LAA
Use the contact form below. Within the description field, address your message to Natassia Nyholm and select "Editorial Question" as the reason for contact.
For interest or questions regarding advertising or becoming a contributor please click on the applicable buttons above.