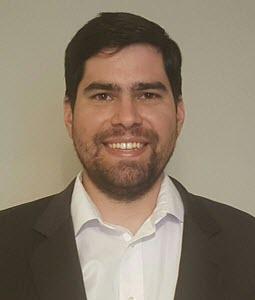 PMWorld 360 would like to announce that Christopher Cook has joined our all-star team of certified project management contributors.
Christopher Cook, PMP, MSPM, has an extensive career in the construction industry. Throughout his career, he has been awarded over 40 construction projects that have yielded a 10% profit for each organization. He has a Bachelor's of Science in Industrial Technology Management with an emphasis on Building Construction Management and Master's of Science in Project Management. To find out more about him visit EntrePMeur. Christopher writes about business strategy and cost management.
About PMWorld 360 Magazine:
PMWorld 360 Magazine is a digital project management and leadership magazine that provides business key decision makers with a 360-degree view of the management world from the perspective of trusted, certified project management professionals. We share best practices, opinions and advice, project management and related product reviews, new industry developments, resources and more to help busy decision makers and business professionals make the best possible decisions to meet their strategic objectives.
At PMWorld 360, our aim is to provide business leaders and professionals with a 360-degree view into all aspects of project management and leadership.
PMWorld 360 content is created by a diverse all-star team of global expert project management professionals. All of our contributing experts are highly experienced Project Management Institute (PMI) certified professionals with extensive and impressive backgrounds.
Similar Announcements:
Megan Russell joins PMWorld 360 Magazine to cover business requirements and deliverables