Agile development has become a popular method of project delivery, with much being written about it today.
Project Managers are becoming Scrum Masters, and teams talk about having daily scrum meetings and writing user stories.
If you haven't switched to an Agile approach yet, you may be wondering 'what is the appeal? After all, you want to be able to tell your customer when you'll deliver software and not simply work in an unstructured way.
But using an Agile approach doesn't mean tossing commitments out the window, working haphazardly, and leaving customers unhappy.
Agile is an approach that has value and quality at its core. It can be a valuable way to approach delivering solutions to your customer.
3 Ways an Agile approach delivers value
There are various reasons why Agile is an attractive way to implement solutions today. Here are three top ways Agile can be a valuable approach for your development team:
1. You will be able to deliver value earlier. When you use an agile approach, instead of developing the entire solution and then delivering to your customer, you identify how you can fastest get value to your customer. By focusing on getting value to the user quickly, you are able to put something in their hands from which they can begin benefitting. You do not have to wait until the very end of the project, when everything is fully complete, to deliver to the customer. Instead, you focus on delivering something they can use, and build further from there. You deliver incremental value and the customer begins getting the benefit earlier.
 2. You can benefit from early feedback. As you are delivering to your customer earlier, they can provide feedback on what has been delivered. Your customers become partners in development. They help guide the progress and ensure that the end product is what is needed. The team can be certain that they are developing a quality product that truly meets the user's needs.  
Many project teams using a traditional waterfall approach experience the frustration that comes from customers requesting changes once the final product is delivered. Many times, when you get to the end of a project, you find out that the product you have delivered does not meet the customer's expectations. Once they see the end product, they realize they want it to work or look a different way. They have changed their minds, or something in their business warrants a change to your product. You have to spend time reworking the solution. The sign-off is delayed further and your timeline is destroyed.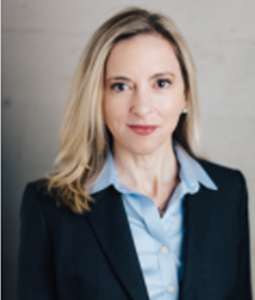 Leigh Espy, PMP, SPC, CSM, is the author of "Bad Meetings Happen to Good People: How to Run Meetings That Are Effective, Focused, and Produce Results." She has over 15 years of project management experience with a primary focus on IT project management and has led multimillion dollar international projects and corporate strategy initiatives. Leigh also coaches and mentors project managers and those making a move to a project management career. You can find out more about Leigh at ProjectBliss and LeighEspy.com. Leigh writes about communication and project methodologies.