More than just another project management software, Ravetree is an award-winning full-featured work management software for professional services companies who are looking for a single source of information.
---
With the full range of increasing challenges faced by companies today, project management has become more complex and made it harder to achieve optimal results. Effectively managing projects requires having all of the necessary resources available at the right time, having access to the right tools, and establishing solid processes that create efficiencies.
As a highly customer-focused company, Ravetree has developed an easy-to-use web-based work management software that, has a visually appealing user-interface (UI). This platform combines four core areas:
Project Management

for internal and distributed stakeholders.

Resource Planning

to allocate resources and determine resource capacity.

Time & Expense

functions with powerful reporting tools.

Customer Relationship Management (CRM)

to keep track of clients and prospects.  
Ravetree provides service companies with a comprehensive platform that helps to connect all their data, unify their teams, simplify communications, optimize resources and maximize visibility.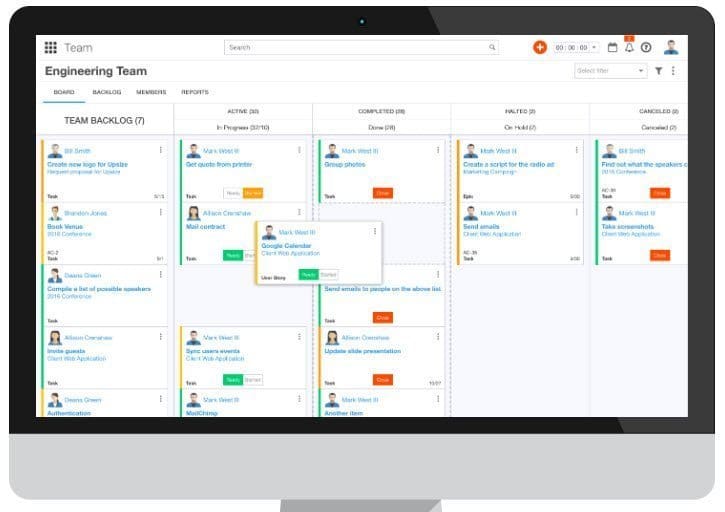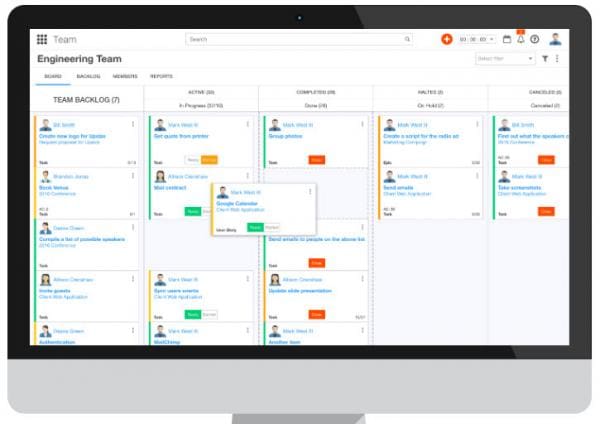 The passion behind Raventree's drive to create a customer-centric work management software is driven by the simple philosophy that things need to fit together logically and should be simple if they are to work well. Their mission is to take disconnected applications and datasets, and unify everything under one singular, easy-to-use platform has made Ravetree a best-in-class work management software for project-driven organizations.
Companies lose a significant amount of time on a daily basis when trying to sift through large volumes of data, looking for the relevant information that is needed to make smart and timely decisions. This wasted time reduces agility and is costly. With Ravetree, professional service companies can:
Quickly and effortlessly locate their information

Gain access to connected data in real-time

Eliminate data redundancy

Remove the dependency on spreadsheets and manual workarounds

Access centralized data to keep all stakeholders on the same page

Collaborate within Ravetree, removing the dependency on internal emails

Spend less time looking for answers and more time making meaningful progress

Make better decisions quickly

Improve company-wide agility by leveraging a common set of tools

Improve project and company performance

Increase visibility across the entire organization
All of these benefits add up to maximizing your return on investments (ROI), and ultimately, improve project performance which is vital to overall company health and objectives.  
Advanced features
It is essential for teams to be able to streamline their workflows and access real-time information and be able to stay current with what is happening in order to be effective. The Ravetree work management software allows teams to do this through advanced features that keep things moving and keep everyone on the same page without relevant information falling through the cracks. Some key features include:
Automated Alerts

Customizable Request Forms

Resource Forecasting

Personalized Notification Controls

Granular Permission Settings

File Approval Workflows

Custom Fields & Tables
Integrations
Having the ability to integrate some of the go-to apps with Ravetree's work management software helps create efficiencies and reduces manual workarounds. Ravetree integrates with Dropbox, Box, Google Drive, One Drive, Gmail, Gmail Contacts, Google Calendar, and Evernote, with other integrations on the horizon.
Affordability is always an important factor when selecting project management or feature-rich work management software. Regardless of the capabilities of any solution, it must also be within the companies budget. To allow even smaller companies to gain access, Ravetree offers three full-feature pricing tiers that allow companies to pay monthly, quarterly or annually.   
Monthly

Quarterly

Annually

$39.00/user/month

$34.00/user/month

$29.00/user/month

Unlimited Projects

FREE Setup

FREE Training

FREE Support

Unlimited Projects

FREE Setup

FREE Training

FREE Support

Unlimited Projects

FREE Setup

FREE Training

FREE Support
Ravetree believes, "if each business segment is using their own collection of software tools, then a huge opportunity for synergy is being missed." Going well beyond just project management software, Ravetree takes their customer-focused solution to the next level by aligning the efforts of all vital areas of a business with customer needs and reducing waste to achieve maximum efficiency and to produce desired results. With Ravetree, because customer service is key, they offer online user documentation, unlimited free training, and support, which may just be a core differentiator from their competitors.  
Ravetree has revamped the way service companies work. No more extra steps working with disconnected applications, everything is organized in one place and easy to find. With a vision to help companies unify their teams, optimize resources, simplify communications, and maximize visibility, Ravetree goes beyond just project management. It is a customer-focused comprehensive work management software for service companies.