A few articles ago, I shared how to create a communications plan to support change management in your project. In this article, I am going to be covering the actual project communications themselves.
Where do I start?
Start by creating your communication plan. Even a skeleton will do at the beginning – it will most likely grow as you progress in your project.
Start by following the communication plan framework and follow these questions as a guideline:
What do I need to

communicate

?

Who do I need to communicate to?

What medium should I use?

When should the communications be sent?
What do I need to communicate?
Tailoring your communications to specific audiences is very important. What is important to finance executives may not be what is important to sales representatives. Be prepared to create and communicate multiple versions of similar messaging to fit your audience.
Example of an initial communication framework:
What is changing

What are the benefits

How it will impact them / their involvement

What is next
Example of a follow-up communication:
What does the change mean for them (expanding how it will impact them from the previous email)

Re-emphasis on the benefits

What is next, when will they hear from you again?
Note: I recommend highlighting and strengthening the benefits section because that's where you will gain buy-in from your audience.
Who do I need to communicate to?
All stakeholders – by definition, a stakeholder is anyone who is impacted by your project (directly or indirectly). You can organize stakeholders by creating a stakeholder register.
For example, if you are making a change to the way your company purchases office supplies – you'll want to walk through the entire process and identify all employees, suppliers, etc. touchpoints to make sure you capture the entire communication population. Anyone not included in your original stakeholder register, should be added and then updated in your communications plan.
What medium do I use?
Most formal communications in the workplace are shared via email. However, there are other creative ways you can get your message out. Such as through a townhall, team/department meeting, internal message boards, SharePoint, Yammer, etc.
Note: not all communications should be sent out or communicated by the Project Manager. Many times, it makes sense that the project sponsor or business owner communicate a change. I recommend tailoring the platforms you use to fit your project and organization.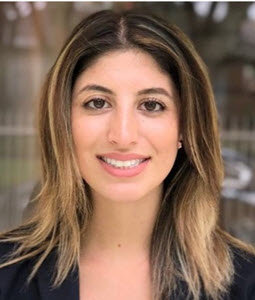 Mona Mortazavi, MBA, PMP, LSSGB is a project and change management professional based in Houston, Texas.  In her current role, she manages enterprise-wide programs and process improvement initiatives for Waste Management in Corporate Finance, previously in Supply Chain Operations. Mona's primary experience has been in leading software implementation projects and process improvement transformation initiatives in the finance, supply chain, real estate, and human resources disciplines. With experience in the utilities and environmental services industries, her true focus is in creating best practice programs for the projects she leads. Mona writes about project planning and change management.