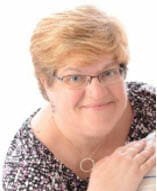 Sylvie Edwards, PMP, MCPM, STDC, CMP has 25 years of project management experience spanning various industries and is the owner of SRE Solutions, catering to clients in need of project management course development, education, project risk management, PMO setup/evaluation or recovery services. She has worked with one of the top five consulting firms, where she led projects in the information technology, banking, government, and securities sectors as well as being a manager in the risk management practice. Sylvie writes about risk management and communication.
About PMWorld 360 Magazine
PMWorld 360 Magazine is a digital project management and leadership magazine that provides business key decision makers with a 360-degree view of the management world from the perspective of trusted, certified project management professionals. We share best practices, opinions and advice, project management and related product reviews, new industry developments, resources and more to help busy decision makers and business professionals make the best possible decisions to meet their strategic objectives.
At PMWorld 360, our aim is to provide business leaders and professionals with a 360-degree view into all aspects of project management and leadership.
PMWorld 360 content is created by a diverse all-star team of global expert project management professionals. All of our contributing experts are highly experienced Project Management Institute (PMI) certified professionals with extensive and impressive backgrounds.