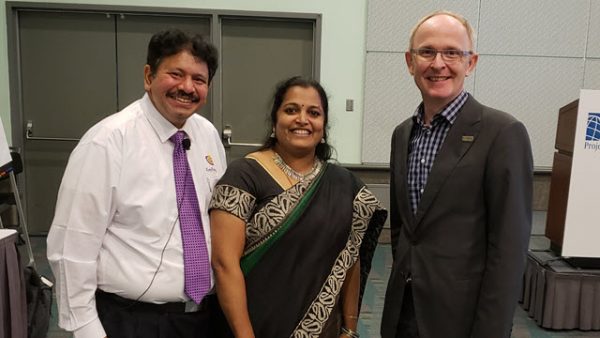 In this podcast, Cornelius Fichtner interviews Sripriya Narayanasamy and Karthik Ramamurthy who are the authors of the book Say Yes to Project Success. They discuss how the book in 52 chapters gives actionable advice to project managers on the most common issues we are faced with on pretty much every project. In particular, they discuss 4 chapters from the book ("Great Catches," "Last Mile Connectivity," "Fun with Risks," and "Feed me a Sandwich") in the interview.
To listen to the full podcast click the button below.
Source: Project Management Podcast
Cornelius Fichtner, PMP, CSM, is the President at OSP International LLC, a PMI Registered Education Provider (R.E.P.). He is the founder and owner of The Project Management PrepCast, a regular show in the format of a traditional radio show, which teaches project managers the foundations for passing the PMP Exam. Cornelius and his team have coached over 27,000 project managers on their way to becoming PMP certified. Cornelius writes about project management training and certification.