Providing independent, comprehensive certification, Neutronian brings trust and transparency to the ecosystem. Marketers from OMG, Goodway join as Advisors with focus on certified suppliers. Investors include leading Silicon Valley and Silicon Alley Angels.
---
REDWOOD CITY, CALIF. (PRWEB) FEBRUARY 25, 2020
Neutronian, a Silicon Valley company backed by leading angels, announced today the launch of its data compliance and source verification platform designed to give marketers the first comprehensive score of marketing data quality. Along with the launch, the company revealed a leading group of data providers who are already participating in Neutronian's quality certification program, as well as a group of buy-side marketers that have committed to actively explore buying Neutronian certified data.
"Marketers need a clear indication that the data they are purchasing will not just perform as predicted, but that it is compliant with laws and regulations, like CCPA and GDPR, and is sourced in an ethical and transparent manner," said Amanda Martin VP Enterprise Partnerships at Goodway Group. "Neutronian provides the first and only comprehensive view of data quality that I need when determining what data providers we should be buying from."
Neutronian aims to establish an objective, independent scoring system for every form of marketing data. The company's goal is to provide marketers and advertisers with a reliable means of gauging data quality while also ensuring that such data was collected via the highest privacy standards. Neutronian's comprehensive certification gives data buyers the transparency they need to make better data-driven marketing decisions.
"As agencies, we need to do everything we can to prove we are sourcing the highest quality and fully compliant data for client campaigns," said Steve Katelman, EVP at Omnicom Media Group. "I'm excited to review and work with data suppliers that have achieved the Neutronian certification."
CEO/co-founder Timur Yarnall further announced that 15 leading data suppliers have completed an initial audit and certification or are in process for a Q2 completion. These include TVision, the leader in TV performance metrics, Eyeota, an audience technology platform, and ShareThis, audience builders who map consumer insights, interest and intent from digital behavioral data. Additional data suppliers are in progress for future completion including Pathmatics, the digital marketing intelligence platform.
TVision, a person-level TV data & analytics company, was quick to sign on with Neutronian. Luke McGuinness, President, said that his company's focus on bringing new forms of measurement to TV advertising makes third-party validation of their data and methodology vital.
"Our discussions with advertisers always include questions about methodology and data practices," McGuinness said. "So we are really bullish on Neutronian's vision. We think data buyers want partners that have sound data practices but may lack the bandwidth to fully evaluate every aspect of data collection and processing."
"Additionally, consumer privacy and compliance are top of mind for every company and they need to understand their practices," McGuinness added. "Working with a company like Neutronian allows us to easily address questions and give confidence to clients, and we expect advertisers to get a lot of value in leveraging Neutronian's expertise to evaluate data providers."
Neutronian's solution also resonated well with Eyeota, a company that works with marketers and data providers across the ad industry. "At Eyeota, we have always been firmly committed to data quality and transparency" said Kristina Prokop CEO and Co-Founder. "We believe that it is one of the single most important aspects of the data business and critical in building trusted relationships with our clients and partners."
"The data space has long needed a qualified independent third party to offer validation and auditing services" Prokop added. "We expect the seal from Neutronian to not only provide an extra checkbox for quality but to install confidence in data for brands and clients who are not deep enough into the data business to assess methodologies themselves."
Data providers that wish to become Neutronian certified must go through a comprehensive and rigorous audit process as well as provide feeds for ongoing monitoring via a SaaS platform. Receiving Neutronian certification helps high-quality, privacy-compliant data providers attract top brands, stand out amongst a crowd of lower quality data, reduce sales cycles and demonstrate why their data deserves a premium price.
Neutronian announced its first round of financing with backing by leading angels from both Silicon Valley and New York-based investors including Anneka Gupta of LiveRamp, Hans Tung of GGV, Eric Franchi of Math Capital, Amar Goel of Pubmatic, Auren Hoffman of SafeGraph, Colin Digiaro formerly of SGN Games, and Jay Eum formerly of Translink Capital.
About Neutronian
Neutronian is a SaaS platform company providing the industry's most comprehensive independent data certification. We offer a quality and compliance "credit score" rating of MarTech data that brings much-needed clarity and trust to the ecosystem. To us data quality means more than just performance and accuracy – it includes everything that a marketer or brand needs to know about a dataset before using it. With our thorough approach to data certification, marketers and brands have the transparency they need to make data-driven marketing decisions and high-quality, privacy-compliant data providers can be rewarded for their efforts.
CEO/co-founder Timur Yarnall was previously SVP Corporate Development at comScore, after the audience verification bot detection) platform MdotLabs he co-founded was acquired in 2014. CTO/co-founder Tom DiGrazia was previously Cloud Technology Advisor at Amazon Web Services and CTO of brand safety engine Proximic, which was acquired by Comscore in 2015.
Source: PRWeb
Similar Content:
-------------------------------------------------------------------------------------------------------------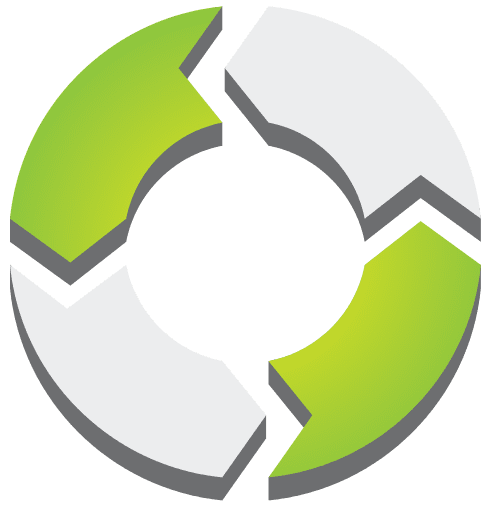 PMWorld 360 is a digital magazine focused solely on project management and directly aligned topics. PMWorld 360 is a digital project management and leadership magazine that provides business key decision makers with a 360-degree view of the management world from the perspective of trusted, certified project management professionals. We share best practices, opinions and advice, project management and related product reviews, new industry developments, resources and more to help busy decision makers and business professionals make the best possible decisions to meet their strategic objectives.