Growth in remote work among key workplace trends to watch in the coming year.
---
BOULDER, COLO. (PRWEB) DECEMBER 02, 2019
With unemployment currently at 3.6 percent, near a half-century low, job seekers are strongly positioned for successful job searches as 2020 approaches. By comparing the most recent data on the fastest-growing occupations from the Bureau of Labor Statistics to the jobs in its own database, FlexJobs has determined which 12 fast-growing occupations also come with flexible work options, such as a remote arrangement, a flexible or part-time schedule, or freelance work.
"BLS's list supports the projection that there will be an increased demand for healthcare workers as baby boomers continue to age, with computer/IT and mathematics other fields poised to increase substantially in the next decade as well," said Sara Sutton, Founder, and CEO of FlexJobs. "And of course, we strongly believe that remote work will continue to grow as a primary workplace trend in 2020. Telecommuting clearly has evolved beyond the "perk" stage into a global phenomenon, and the 2020s will see organizations focusing on issues related to this development, such as well-crafted work-from-home policies and better security for shared information," Sutton concluded.
Ordered from highest growth to lowest, occupations with the highest percent change of employment between 2018-28 that also offer flexible work options are listed below. Each occupation is projected to grow at least 23%. The 2018 median salary information is also included.
1. Home health aides 37% growth ($24,200)
2. Information security analysts 32% growth ($98,350)
3. Physician assistants 31% growth ($108,610)
4. Statisticians 31% growth ($87,780)
5. Nurse practitioners 28% growth ($107,030)
6. Speech-language pathologists 27% growth ($77,510)
7. Genetic counselors 27% growth ($80,370)
8. Mathematicians 26% ($101,900)
9. Operations research analysts 26% growth ($83,390)
10. Software developers, applications 26% growth ($103,620)
11. Health specialties teachers, postsecondary 23% growth ($97,370)
12. Medical assistants 23% growth ($33,610)
To help flexible job seekers in their 2020 job search, FlexJobs has also compiled three main strategies to follow in the pursuit of a more flexible work arrangement.
1. Educate themselves on flexible work options: People don't realize just how many flexible work options are available across industries and career levels, or how many flexible and remote jobs are currently offered by employers.
2. Identify their preferred type(s) of flexible work options:
-Remote jobs (work from home either some or all of the time)
Flexible schedule jobs (some control over your daily schedule)
Part-time jobs (career-level, professional jobs that offer part-time hours)
Freelance jobs (project-based and consulting-type jobs where you are self-employed and work with one or more clients at a time)
3. Refine flexible work application materials: FlexJobs recommends key tactics for writing resumes and cover letters when applying for flexible jobs. Resources include:
For more information please visit https://www.flexjobs.com/blog/post/fastest-growing-flexible-jobs-v2/ or contact Kathy Gardner at kgardner@flexjobs.com.
About FlexJobs
FlexJobs is a premium online job service for professionals seeking flexible work, specializing in full-time and part-time remote jobs, employee and freelance jobs, and on-site jobs with flexible, part-time, and alternative schedules. Since its start in 2007, FlexJobs has helped more than 4 million people in their job searches and has created the largest vetted database of legitimate flexible job opportunities in over 50 career categories. In addition, FlexJobs provides robust career support, including curated expert resources and career coaching services, to partner with job seekers in all phases of their journey. A trusted source in the media, FlexJobs has been cited in top national outlets such as CNN, Wall Street Journal, New York Times, CNBC, Forbes, and many others. FlexJobs' Founder & CEO Sara Sutton has also launched two additional partner sites, Remote.co and 1 Million for Work Flexibility, to help provide education and awareness about the viability and benefits of flexible work. Sutton is the creator of The TRaD* Works Forum (*Telecommuting, Remote, & Distributed), dedicated to helping companies leverage the benefits of telecommuting, remote and distributed teams.
Source: PRWeb 
Similar Content:
-------------------------------------------------------------------------------------------------------------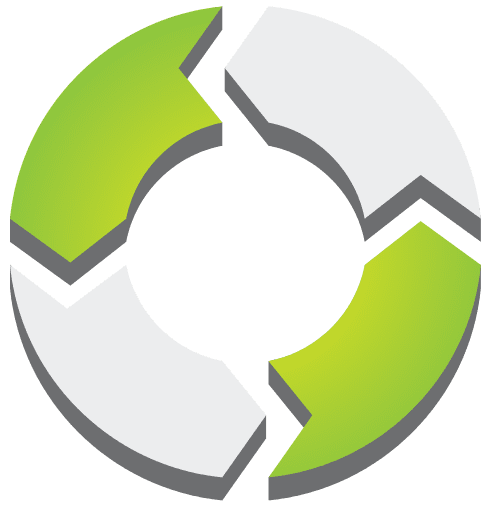 PMWorld 360 is a digital magazine focused solely on project management and directly aligned topics. PMWorld 360 is a digital project management and leadership magazine that provides business key decision makers with a 360-degree view of the management world from the perspective of trusted, certified project management professionals. We share best practices, opinions and advice, project management and related product reviews, new industry developments, resources and more to help busy decision makers and business professionals make the best possible decisions to meet their strategic objectives.