"People buy into the leader before they buy into the vision." John C. Maxwell. A key to creating buy-in is to understand human nature. The leader should start with themselves first and then learn the personality of their teammates and followers. 
According to Punit Renjen the Gallup-Healthways Well-Being Index states that "52 percent of the U.S. workforce characterized themselves as not engaged during the first half of 2012. An additional 18 percent were actively disengaged. Gallup estimates the cost of this divide at $300 billion annually" (Renjen, 2012).
The leader must take time out of their busy schedule and spend time listening and connecting with their people. They must learn to generate hope within their people by including them in the process and co-creating their organization's strategy, goals, and objectives. People buy-in to what they create.
No one wins a Super Bowl, a Stanley Cup, a Basketball Championship or delivers a   symphony performance as an individual. It's always done as a team, where everyone is connected and working closely together. It's like their heartbeats have become synchronized as one. If someone has a great talent on the team, everyone else supports them because they're going to help the team achieve their goals. Think Tom Brady and the New England Patriots winning 5 Super Bowls.
Your stakeholders want to buy-In 
Mario Henrique Trentim a Project Management Evangelist, says "In partnerships, you must build win-win agreements. If stakeholders are forced to agree on something, they will not feel comfortable, and your project will run into difficulties in the future. Teaching, influencing and persuading help to mitigate this risk. Allow stakeholders to question and even bargain before accepting the responsibility."
Without a win-win agreement, you will never achieve buy-in; anything else is manipulation. Whether you're working with stakeholders, employees or a global temporary workforce obtaining buy-in is critical to the success of any endeavor. As stated above, no championship team has ever won the big game without everyone on the team having bought into the vision of going all the way.
No one wants to be told what to do, they want to be a part of the process. When a team is engaged and is helping to develop the policies, processes, and procedures in which they are required to work in they will be much more engaged and bought into the process. 
People buy into what they create. Are you allowing your team to help build processes in which they will be held accountable?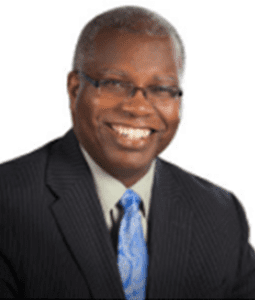 Gerald Leonard, PfMP, PMP, MCTS, CQIA, ITIL, COBIT, is the CEO of Principles of Execution (PofE), a Certified Minority Business Enterprise, Strategic Project Portfolio Management and Culture Change consulting practice with over 20 years of experience working with Federal and State Governments and large multinational corporations. He works with organizations and professionals who want to develop a culture that works, leveraging agile strategies to do more with less and improve your bottom line results. Gerald is the author of "Culture Is The Bass: 7 Principles for Developing A Culture That Works" and an upcoming book, "Symphonic Culture: Unify, Strategize, and Execute Collectively for Optimum Results." Gerald writes about strategic portfolio management and organizational culture change.