Report reveals supporting the whole employee is essential to retention and productivity, with significant increases in performance when employers create a human-centric culture. Good mental and emotional wellness can improve the retention of Generation Z employees. 
---
SAN FRANCISCO (PRWEB) SEPTEMBER 09, 2019 – SOURCE: PRWeb Press Release
New research released today from 15Five, a leading continuous performance management solution, found that a key component to reducing turnover is addressing the psychological and emotional needs of employees. This is especially important for Generation Z employees, and for millennials who comprise a great percentage of management and leadership.
The report, titled "The Next Generation Workplace," provides insight into the links between the support requirements of employees, their relationships with their managers, and their professional and personal development. According to the study, the majority (90%) of employees admit to performing better when their company supports their emotional wellness. Additionally, 94% of managers feel that the emotional wellness of their direct reports is just as important as their direct reports' job performance.
"This is a very exciting time, when research in psychology and human development is proving what we already know," said Shane Metcalf, co-founder and Chief Culture Officer of 15Five. "Employees are indeed human beings who are driven to grow, develop, and fulfill a greater purpose. They have complex internal worlds and when managers and leaders address the hidden aspects of their experience, like values, beliefs, mindsets, and emotional well-being, we will see a major leap forward in how people achieve their potential at work, and the levels of success that businesses achieve as a result."
Some highlights from the study include:
Gen Z craves work-life synergy — Given this modern, blended approach to work, Gen Z employees need more than just a paycheck and vacation time to perform at their best. Rather, they need a conscientious employer that fosters psychological well-being both in and out of the workplace. 15Five found that this new class of workers expects a synergy to exist between their work and personal lives. In fact, 75% of Gen Zers have asked for personal advice during a 1-on-1 with their manager, while only 23% of baby boomers have done the same.
Lack of regular check-ins affect employees' mental well-being — 15Five found that employees who don't have scheduled weekly 1-on-1s with their managers experience a lack of trust, communication, and overall mental well-being. When employees' mental well-being suffers, the top words they use when thinking about work are "money," "stress," and "busy." Meanwhile, employees who have at least weekly check-ins with their managers list "money" and "fun" as the top words they associate with work.
Weekly check-ins increase employee retention — Of employees who have at least weekly check-ins with their manager, 84% are always honest with their managers, nearly three-fourths are extremely confident in their managers' ability as leaders, and more than half have asked for personal advice during a 1-on-1. Further, half of employees who have very productive and useful 1-on-1s plan to stay at their organizations for five or more years.
"A key component to creating strong human connections is regular, productive manager-to-employee 1-on-1s," shared Metcalf. "These meetings help create a culture of transparency and trust that leads to psychologically safe work environments. Psychological safety is one of the key pillars of our Best-Self Management methodology, which focuses on the whole employee for uncommon levels of performance and loyalty. We have only had a handful of people leave in our eight-year history as a company, and it's encouraging to see in these results that practices like check-ins and 1-on-1s significantly impact retention."
The study is based on data collected from 1,000 full-time U.S. workers and 500 U.S. managers to capture insights about the landscape of today's workplace.
To view the entire report, please visit: https://www.15five.com/2019-workplace-report/
About 15Five
15Five is a continuous performance management solution that not only guides employee growth and development, but empowers people to become their best-selves. Through strategic weekly check-ins, 15Five delivers everything a manager needs to maintain visibility and impact employee performance, including continuous feedback, objectives (OKR) tracking, recognition, 1-on-1s, and 360° reviews. 15Five is the most popular performance management software out of 246 vendors, and a Top 50 Fastest-Growing Product on G2Crowd, with over 2,000 forward-thinking companies using the solution to bring out the best in their people. To learn more, please visit https://www.15five.com/.
-------------------------------------------------------------------------------------------------------------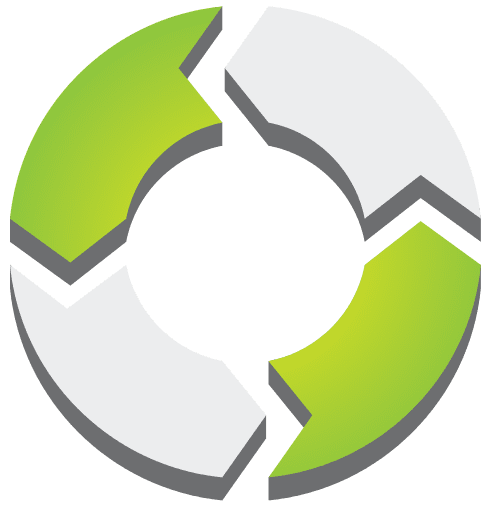 PMWorld 360 is a digital magazine focused solely on project management and directly aligned topics. PMWorld 360 is a digital project management and leadership magazine that provides business key decision makers with a 360-degree view of the management world from the perspective of trusted, certified project management professionals. We share best practices, opinions and advice, project management and related product reviews, new industry developments, resources and more to help busy decision makers and business professionals make the best possible decisions to meet their strategic objectives.