SOURCE: PRWeb Press Release
---
Business Intelligence Group Announces the Winners of the 2019 Sustainability Awards.
---
PHILADELPHIA (PRWEB) AUGUST 02, 2019
Today, the Business Intelligence Group announced the winners in the 2019 Sustainability Awards program. The Sustainability Awards honor those who have made sustainability an integral part of their business practice. For-profit and not-for-profit organizations of all sizes submitted nominations to reward team members and gain exposure for the organization, its initiatives, and the exemplary accomplishments of its leaders as they work to reduce their impact on our environment.
"The role of sustainability is becoming more prevalent in most organizations, but these nominees have provided everyone with a leadership standard we can all model," said Maria Jimenez, Chief Nominations Officer, Business Intelligence Group. "We are so proud to reward and recognize all of our winners and finalists, as they provide the leadership and vision needed to protect our environment."
The 2019 Sustainability Award winners are:
Sustainability Hero of the Year (Executive)
Hanko Kiessner, Founder and Chief Executive Officer of Packsize International
Sustainability Initiative of the Year (Project)
AdCellerant – AdCellerant Gives
Dow Polyurethanes – RENUVA™ Mattress Project
Intrepid Group
Itron and Discovery Education – Conservation Station: Creating a More Resourceful World
Profile Products Sustainability Scorecard
Resolute Forest Products' Greenhouse Gas Reduction Investments
The Weather Company, an IBM Business – Forecast: Change
Vecor Limited – World's First Systema Leonardo Plant
VEON and Jazz Pakistan
Sustainability Leadership Award (Organization)
Bridgestone Americas
Graham Packaging Company
Gulfstream Aerospace Corp.
Merit Medical Systems, Inc.
National Association of REALTORS®
Profile Products
QTS Realty Trust
Superior Essex Communications
The Johns Hopkins University, School of Medicine
VEON
VEON and Kyivstar
Sustainability Product of the Year (Product)
Dow Coating Materials PRIMAL™ RN Acrylic Emulsions
Dow Performance Silicones – DOWSIL™ TC-3015 Reworkable Thermal Gel
Dow Polyurethanes – RENUVA™ Polyols
Greenstone – Sustainability Framework Mapping
Diageo: Crown Royal Texas Mesquite
Inteva Products – Inteather™ Eco Trim
Johnson Controls – YORK® Mission Critical Direct Evaporative Cooling Air Handling Units
Ledesma +Bio
MilliporeSigma – Cyrene™ solvent
Packsize International LLC – Packsize On Demand Packaging® Systems
PrimaLoft® Bio™
Vecor Limited – Alvanta Tiles
Wolters Kluwer | Enablon
Zahroof Valves, Inc. (ZVI) – The Zahroof StraightFlo Valve
Sustainability Service of the Year (Service) 
Booster Fuels – On-Demand Mobile Fueling for Fleets & Consumers
Covanta – Covanta's Safe Disposal of Medications Program
DARIACORDAR – Zero Desperdicio 360
The judges also named several finalists including: Anheuser-Busch: Brewing with 100% Renewable Electricity, Arpa Industriale S.p.A. – Bloom, Crothall Healthcare , ENGIE Insight's Coast to Coast Sustainability Tour, IWC Schaffhausen, MilliporeSigma (the Life Science business of Merck KGaA, Darmstadt, Germany), Morrison Healthcare, PAN AMERICAN ENERGY – PAE's Operations Management Model for Excellence, PT Astra International Tbk, Refinitiv, Ricardo Bennett, PARIS, Yanbu Refinery Department – Saudi Aramco – Conserving 90 Million Gallons of Water Via Enhancing Compressor Efficiency & Reliability Innovatively.
About Business Intelligence Group
The Business Intelligence Group was founded with the mission of recognizing true talent and superior performance in the business world. Unlike other industry award programs, business executives—those with experience and knowledge—judge the programs. The organization's proprietary and unique scoring system selectively measures performance across multiple business domains and then rewards those companies whose achievements stand above those of their peers.
Similar Content:
-------------------------------------------------------------------------------------------------------------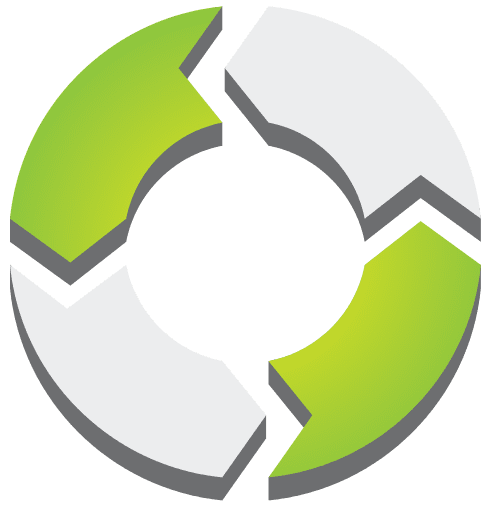 PMWorld 360 is a digital magazine focused solely on project management and directly aligned topics. PMWorld 360 is a digital project management and leadership magazine that provides business key decision makers with a 360-degree view of the management world from the perspective of trusted, certified project management professionals. We share best practices, opinions and advice, project management and related product reviews, new industry developments, resources and more to help busy decision makers and business professionals make the best possible decisions to meet their strategic objectives.