We have all been to 'those' teambuilding activities or events. They are usually a meal or activities planned for the team to gather and have fun together. If you think back, there are some individuals who mostly spend time together, while they avoid others whom they have not gotten along with at work. It is just like parties back in high school. People gravitate to those with whom they have previously developed a relationship.
Teambuilding is more than just having fun together. It is intended to help the team come together. To create bonds where gaps previously existed. Although spending time together in a more social setting provides an opportunity to get to know your teammates better, this is not the best method for building a team.
To build a cohesive team, you must develop the trust between team members. You must also foster a sense of caring for one another, and provide them with the common goal. Therefore, teambuilding events should be structured to meet these goals. Building trust means that each member of the team knows that other members will do their jobs to the best of their abilities. Trust ensures that when everyone performs their part, no holes will form and the goals will be met.
Since the world always changes, it's impacted by decisions and by the environment, the team needs to trust that other members have their back. This level of trust includes caring for each other. When you care for each other, you will pull together to help when someone falls short, or when something abnormal occurs. After completing your work, you step in to help.
Think of a family. Everyone has a job: mother, father, son, and daughter. Chores are assigned within the family, and everyone contributes. This is an example of the trust component. However, when something occurs, such as illness, let's say in this case, mom is bedridden, the remainder of the family pitch in to take care of her chores. They also pitch in to take care of her so she can get better. This is an example of caring for each other.
Think if your project team, or department, performed this selflessly to ensure the organization's goals were met. They can, if you properly build your team on these components, trust, caring, and a common goal. Trust is built when a group is challenged. The challenge must be difficult and require that all to contribute. To build trust with your leaders, it helps to have them be included as a team member in the challenge. Service opportunities also help to build trust, as they are an opportunity to change the environment, and to bring out new skills in members. The focus on providing service also changes the team dynamic.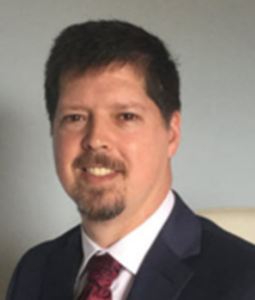 Dr. Glen Jones, Ph.D., PMP, is the president of GMJ Leadership. He is an accomplished leader with over 26 years of experience in the development and management of large, complex international projects within the energy industry. Glen is currently a leadership coach and project management consultant performing project management audits, project audits, and 360 personnel assessments. His education culminated with his Ph.D. in project management from Northcentral University. Glen writes about strategy and governance.