Planning and executing your project or vision, no matter how simple, can clearly become a very complex task without the right tools. Whether you're launching a new business, an event, a course, a new software development, or anything else, GamePlan's Visual Gantt Chart Software is a game-changer – especially for startups, small to mid-size companies and beyond – that are looking to simplify project or task management.
It is estimated that 65% of us are visual learners. This makes GamePlan's impressive visual and interactive visual workspace (whiteboard) a versatile tool for a large percentage of project managers and teams. For people who aren't familiar with manually creating Gantt charts or don't enjoy creating them, you don't have to. GamePlan's software creates the Gantt chart for you as you go through and whiteboard your project tasks, milestones, and resources from planning through execution. GamePlan's solution has made light work of projects in the construction, defense, and publishing sectors, and is versatile across other industries.  Here are some of the benefits and features of GamePlan.
Benefits
Gaining a clear understanding of what is achievable

Realistic and effective allocation and utilization of resources

Keeping everyone informed, with the best chances of delivering on time

Easily communicating all project activities visually

Versatility in meeting the needs of projects across various industries
Features
At-a-glance, the entire picture of a project, including workflows, resource allocation quickly becomes clear, giving all stakeholders a clear understanding of what is achievable.
Tutorial and project wizard
After logging in, users have three options to create a new project.
Jump straight into creating a project from scratch;

Using a wizard to create projects; or,

Importing data from

Google Sheets

Excel

Microsoft Project
GamePlan has a tutorial and project wizard to help even the most novice user get quickly up and running. When a user initially launches GamePlan for the first time they are automatically presented with a very brief tutorial geared towards teaching the user how to use GamePlan in under five minutes.
For those new to project management, there are also a few types of sample projects that can be used as templates if needed. Creating a project from scratch will likely be fairly easy for anyone with even basic project management experience. When importing data, GamePlan allows users to preview what is being uploaded. Once a project has been created, it can be templated for future use and then further adjusted.
Visual project planning and management
There is a truth to the old adage that "a picture is worth a thousand words". Many of us find it easier to demonstrate or depict something by drawing it out in a way that anyone can find easy to understand. GamePlan's visual planning workspace makes the process of planning projects and monitoring progress a breeze and puts everyone on the same page right out of the gate. The visual workspace becomes extremely valuable when dealing with projects that have a large volume of tasks.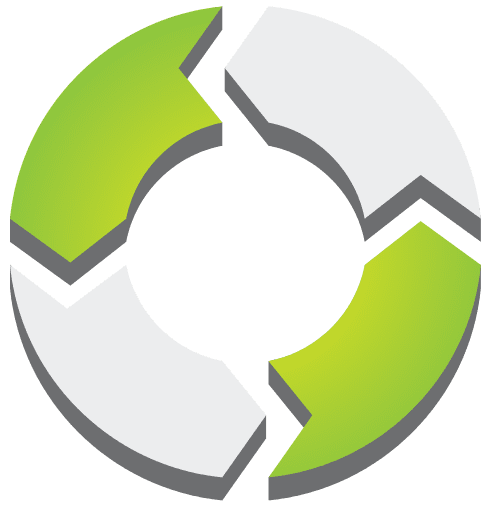 PMWorld 360 is a digital magazine focused solely on project management and directly aligned topics. PMWorld 360 is a digital project management and leadership magazine that provides business key decision makers with a 360-degree view of the management world from the perspective of trusted, certified project management professionals. We share best practices, opinions and advice, project management and related product reviews, new industry developments, resources and more to help busy decision makers and business professionals make the best possible decisions to meet their strategic objectives.