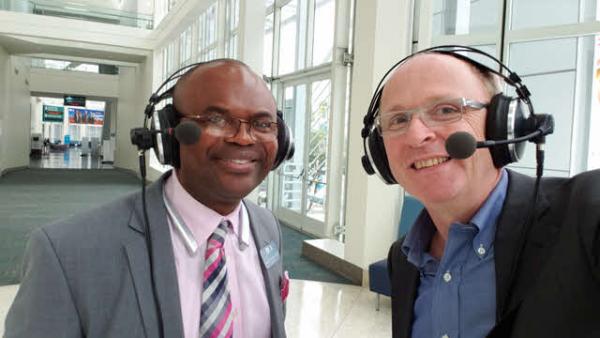 In this podcast, Cornelius Fichtner interviews Benjamin Anyacho about strategies for creating a knowledge management culture in your business environment and how to develop knowledgeable project teams. They discuss how by 2029, 76 million baby boomers will retire. And organizations, including yours, are losing knowledgeable employees due to retirement and a competitive labor market.
2016 has seen a 50% employee turnover, this brain drain of historical proportions increases our vulnerability to loss of institutional knowledge and critical skill sets required to conduct our business. In the interview, they explore the trends, urgency, value, techniques, and how-to of knowledge management — the new competitive and comparative advantage for high performing organizations.
Cornelius Fichtner, PMP, CSM, is the President at OSP International LLC, a PMI Registered Education Provider (R.E.P.). He is the founder and owner of The Project Management PrepCast, a regular show in the format of a traditional radio show, which teaches project managers the foundations for passing the PMP Exam. Cornelius and his team have coached over 27,000 project managers on their way to becoming PMP certified. Cornelius writes about project management training and certification.