SOURCE: PRWeb Press Release
---
Aladtec was chosen ahead of rivals for ease of use, flexibility, customer service.
---
RIVER FALLS, WIS. (PRWEB) MARCH 06, 2019
A few months after integrating the Aladtec Scheduling and Workforce Management program into their workplace, representatives from an Ohio 911 center, an Indiana fire department and a Missouri City Hall each cite different reasons for their buying decision, but all remain pleased with the choice.
Scheduling platform brings new synergy to Missouri city's operations Paramedics and EMTs at Hermann Area EMS have used Aladtec for five years, but it wasn't until a key player who also supervises the regional communications center, realized the efficiencies the program could bring to local police, dispatchers, and other city employees.
Vera McDowell's official title is "Communications Supervisor", but in her dual role as Systems Administrator for the small Missouri city, she is in a unique position to rise above the traditional silos that can prevent one public department from utilizing tools possessed by another.
McDowell also pulls shifts as a dispatcher — a role she characterizes as a "first, first-responder" ahead of Hermann's paramedics and EMTs. The cloud-based Aladtec program keeps her informed about schedule changes, upcoming events, and available shifts.
"We actually began looking at it as a viable option for better communication, not just at the PD with officers and dispatchers, but as a way to better manage communication city-wide between city departments," McDowell recalls.
Last August, McDowell convinced city leaders to integrate Aladtec too.
"All city employees have access to the schedules. As Dispatch is responsible for sending out (linemen from) city-owned utilities after hours, it allows the clerk for the utilities to have one location where she can put in who is on call and then all of us have access to the data. She no longer has to change the schedule, send us a copy, give the front office a copy, give the Public Works director a copy and then give all the Utility superintendents a copy," said McDowell.
Along with streamlining communications across departments, Aladtec has brought other efficiencies.
"Before Aladtec, we would do the schedules every 28 days in a Word document with a table inserted. Inevitably, you would put out a schedule and then someone would want a day off and you would have to change the schedule.
"It does save us time. The Lieutenant and I do the scheduling and it allows us now to do a schedule for a year and then just modify it as needed.
"We don't have to field questions like in the past about future work dates. Everyone can access the software from work or home and figure that out. Time-off requests and trades have been simplified. Everyone can see when everyone else has requested off so there is fewer overlapping requests for days off. "Everyone can see when we have training scheduled so there is less conflict with requests for time off. Employees can make time off requests from work or home. They don't have to try and remember when they get to work to make a request," McDowell said. "We have fewer last minute requests now which allows a more accurate schedule for everyone to view."
Some police officers also schedule shift-reminders through Aladtec.
"They have found it very useful. It can be a real asset when your schedule deviates from the normal," McDowell noted in an e-mail exchange.
City of Hermann is also saving time by converting frequently used forms to electronic documents with Aladtec's e-forms function.
"Having some of our most often used City forms in the software allows (Police Department) employees to fill out the forms and should we forget to print them for City Hall, (staff there) can just go in, find the completed form they need and print it.
"It has also simplified communications. Dispatchers can send texts to officers without using their personal phones making the subject to subpoena as evidence. City Hall can send reminders to everyone via email or text instead of typing out a memo, making a ton of copies and having them distributed to each employee. This is especially important for PD employees as we do not work a Monday through Friday schedule and could miss important information not being here when it was sent out," McDowell said.
Ohio Dispatch center needed flexible scheduling, payroll tools Athens County 911 provides emergency dispatch services for the majority of agencies in this southeast Ohio county of about 65,000. Athens, named for the ancient Greek center of learning, is home to both Ohio University and Hocking College where about one-quarter of the county's residents either work or attend classes.
Melissa Fowler-Dixon oversees staff scheduling for the center.
She was fed up with frequent excuses from their existing schedule provider when she needed to make changes due to a frequently changing union contract, and the addition of contract employees.
"I would say the final straw came when functions of the product (like trades), that were supposed to work, stopped working and they were always creating "patches." It made the product work, but at great time and effort by the user. And as long as that patch worked – they never tried to fix it the right way," Fowler-Dixon recalled.
"The most annoying thing was, was when they boasted about being open to changes and welcomed user input, however, they rarely made changes to the product. And promised changes were never completed."
One day she made an inquiry through Aladtec's website about the system's time clock and payroll capabilities.
"Her biggest concern was being able to generate accurate reports for payroll purposes without having to do a lot of manual work," Aladtec representative Rob Keuppers recalls. "She needed to calculate shift differentials and wanted our time sheet to calculate it for her."
Because Aladtec's data can be exported as Excel or CSV files, a Support Specialist was able to help Fowler-Dixon customize a spreadsheet to distill the information she needed.
Days after Athens 911's director approved the expenditure, Fowler-Dixon shifted all scheduling to Aladtec.
"My ah-HA moments with Aladtec came when I first discovered I could make changes to the program myself, without having to call support. I can add and delete minimum staffing, which was a big deal," Fowler-Dixon said in an e-mail exchange. "I can work on future schedules without making the schedules public until I need them to go public. The magnitude of this is significant because I came from a product where there was no customization."
Emergency dispatchers are accustomed to working with a variety of computer applications, so most caught on to Aladtec quickly, she said.
"Our employees like that everything is visible on the Aladtec schedule. When I say everything, I mean you can see everyone who is on leave, what kind of leave; who is in training and where they are in training at; who has traded shifts; and the ease of finding overtime shifts and bidding," she said.
"At first I was a little apprehensive about switching when I thought the Aladtec product didn't have the capabilities of our last program," recalled Fowler-Dixon. "I was immediately hooked up with a person named Nadine, who customized a spreadsheet that was unique to my organization and continued to work with me until it was 100 percent. I was never switched to another person in support. I always had a one-on-one with the same person from start to finish."
Indiana fire crews like ease of filling shifts, time-off accruals Buck Creek Township Fire Dept., Greenfield, Ind., responds to about 1,200 medical and fire calls annually from its two stations, located about 25 miles east of Indianapolis.
Firefighter/paramedic and IT administrator Brandon Wilch said office staff previously assembled schedules and tracked time-off for the combination department's members using paper and spreadsheets.
He started looking at digital scheduling options in 2016, but the process got waylaid by differing committee priorities and budget issues.
Last year, Wilch finally got the OK to pursue a scheduling solution, and the department leaders trialed Aladtec and two other possible solutions.
"I heard from a couple of our users who had used Aladtec at their part-time jobs. They indicated they liked the software and it worked well," Wilch remembers. "Additionally, when doing internet searches, Aladtec came up multiple times. It seemed a good choice to research."
Sixteen agencies within 25 miles of Buck Creek Township Fire also use Aladtec for scheduling, including the nearby Greenfield Police Dept. and Sugar Creek Township Fire Dept.
"We narrowed it down to three choices. Though it seemed that Aladtec was not created from the ground up specifically for Fire/EMS, the adaptations that have been made make the system very usable for our schedules," Wilch said in an e-mail exchange. "The system does not take long to learn and once up and running, does not appear to require a lot of maintenance.
"Of the three solutions we looked at, between pricing, support, features, and interface usage, our scheduling staff decided Aladtec was the product they wanted to use. Our scheduling staff have managed the system sufficiently on their own without much administrative help required."
"The primary issues we faced were crews may have known they were working but didn't know which station to report to. And we found that the officers of the shift may not know who to call if someone didn't show up as they didn't have access to the paper system. Lastly, we found that crew members were frustrated not knowing on demand how much time off they had available to take through the year," said Wilch.
"We decided these inefficiencies were sufficient enough to progress to a managed system to help us with the system. During our testing and trial phase, we found the officers in charge of scheduling also liked the ease of sending out notifications for open shifts to our department members."
"The Aladtec system has been fairly simple and straight-forward. Though I consider myself technically inclined, there have been a few times when having a very responsive support team available has been handy. The couple of times I've had to call in about questions on the system, we were able to work with support to find resolution within the first call."
"When we looked for Aladtec, we were focused on a scheduling system. The "extras" that are included as part of the system (forms, file storage, etc.) have been a bonus that we are starting to find a strong place for in our environment."
Aladtec provides online employee scheduling and workforce management software for mission-critical agencies such as EMS, fire service, law enforcement, and dispatch. The smart platform puts real-time staff scheduling, time and attendance tools, in the palm of your hand.
It tracks licensing and certifications, offers customizable forms and reporting and allows leaders and members to communicate instantly, saving time and money. Founded in 2003, the River Falls, Wis. firm serves more than 2,200 customers across the U.S. and Canada. The annual subscription includes all set-up, training and unlimited support.
Similar Content:
-------------------------------------------------------------------------------------------------------------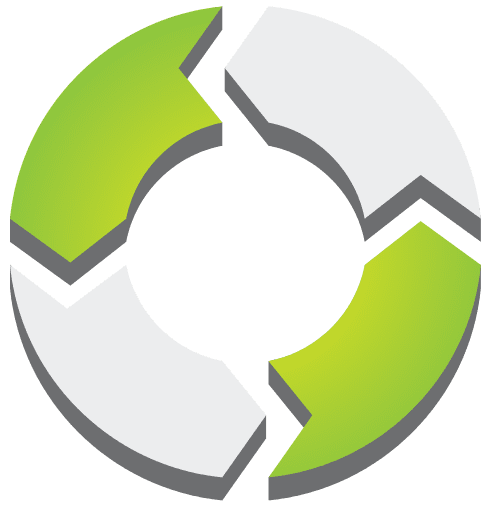 PMWorld 360 is a digital magazine focused solely on project management and directly aligned topics. PMWorld 360 is a digital project management and leadership magazine that provides business key decision makers with a 360-degree view of the management world from the perspective of trusted, certified project management professionals. We share best practices, opinions and advice, project management and related product reviews, new industry developments, resources and more to help busy decision makers and business professionals make the best possible decisions to meet their strategic objectives.