SOURCE: PRWeb Press Release
---
Leading software technology and digital consulting providers showcase innovative business intelligence solution to enhance organizational sales analytics
---
DURHAM, N.C. (PRWEB) JANUARY 29, 2019
Automated Insights, the leading natural language generation (NLG) provider, announced that its Head of Global Strategic Partnerships and Alliances, Locky Stewart, will be co-presenting at MicroStrategy World 2019, MicroStrategy's annual enterprise analytics and mobility conference in Phoenix, Arizona from Feb. 4 to Feb. 6, with Director of Program Innovation, Roberto Trevino, of Perficient, a leading digital transformation consulting firm.
An expert in the field, Stewart has been working with NLG for a decade in product development, innovation, business development, and currently strategic alliances. He oversees technology partnerships with global systems integrators for Automated Insights, coordinating initiatives of joint company projects. Trevino, with over a decade of experience developing and leading software and data solutions teams in retail, financial, education, food, and energy sectors, is responsible for the planning, development, and materialization of data-driven solutions for Perficient.
Participants in the session will walk away with real-world business tools and learnings they can implement immediately into their business intelligence strategy to optimize success by utilizing NLG to increase data understanding, reduce time spent analyzing, and provide more time for selling.
Stewart and Trevino's presentation, The Final Frontier in Sales Analytics: How Pairing NLG with Cutting Edge Technology Completes the Last Mile in Business Intelligence, will take place Wednesday, Feb. 6 at 2:00 p.m. in room 221 B and is described as follows:
Using NLG technology to transform data into easily understood narratives, sales teams are empowered with analytics that deliver clear, actionable insights, which result in better business outcomes. In this session, Automated Insights and Perficient share how an innovative combination of NLG and MicroStrategy technologies convert business data into action-oriented information that's quick and easy for busy sales teams and executives to consume within workflows and applications already being used on a daily basis.
For more information about Wordsmith for MicroStrategy, visit Automated Insights' Wordsmith for MicroStrategy page to request a personal demonstration or stop by Automated Insights' MicroStrategy World conference booth # 207.
About Automated Insights
Established in 2007 and headquartered in Durham, N.C., Automated Insights is the creator of Wordsmith, the world's first self-service natural language generation platform for business intelligence. Automated Insights empowers organizations to generate human-sounding narratives from data, making it easy to produce real-time, written analytics, personalized reports, and stories at scale. The Wordsmith platform is utilized by companies such as Allstate, Associated Press, Cisco, and NVIDIA to increase organizational data literacy and broaden adoption of business intelligence software. For more information, visit our website and follow us on LinkedIn, Twitter and Facebook.
About Perficient
Perficient is the leading digital transformation consulting firm serving Global 2000® and enterprise customers throughout North America. With unparalleled information technology, management consulting, and creative capabilities, Perficient and its Perficient Digital agency deliver vision, execution, and value with outstanding digital experience, business optimization, and industry solutions. Our work enables clients to improve productivity and competitiveness; grow and strengthen relationships with customers, suppliers, and partners; and reduce costs. Perficient's professionals serve clients from a network of offices across North America and offshore locations in India and China. Traded on the Nasdaq Global Select Market, Perficient is a member of the Russell 2000 index and the S&P SmallCap 600 index. For more information, visit http://www.perficient.com.
About MicroStrategy® Incorporated
MicroStrategy (Nasdaq: MSTR) is a leading worldwide provider of enterprise analytics and mobility software. A pioneer in the BI and analytics space, MicroStrategy delivers a world-class software platform and expert services to enable each of our customers to become a more Intelligent Enterprise™. To learn more, visit MicroStrategy online, and follow us on LinkedIn, Twitter and Facebook.
MicroStrategy, MicroStrategy World, and Intelligent Enterprise are either trademarks or registered trademarks of MicroStrategy Incorporated in the United States and certain other countries.
All product and company names herein may be trademarks of their registered owners.
Similar Content:
-------------------------------------------------------------------------------------------------------------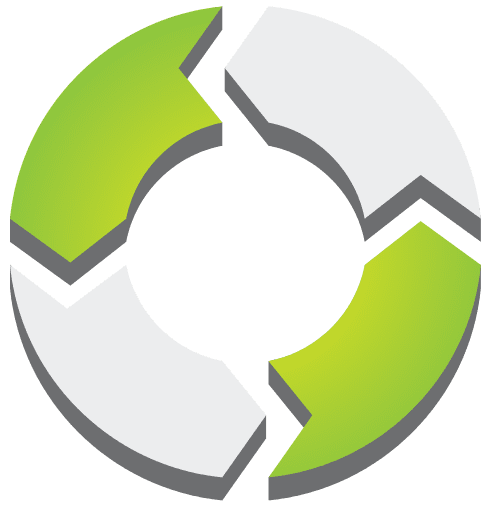 PMWorld 360 is a digital magazine focused solely on project management and directly aligned topics. PMWorld 360 is a digital project management and leadership magazine that provides business key decision makers with a 360-degree view of the management world from the perspective of trusted, certified project management professionals. We share best practices, opinions and advice, project management and related product reviews, new industry developments, resources and more to help busy decision makers and business professionals make the best possible decisions to meet their strategic objectives.