In today's fast-changing world, we need leadership more than ever. People that seize opportunities to make an impact and inspire. To raise up voices that have been ignored. To create beauty. To continue learning. Leadership can be found in everything that we do at work and home. It is important to be a leader that can improve others. Leadership will create innovative products and services. Leadership is an important part of innovation project management. Innovation project management is an area that is new in thought and I believe will need to better define this area as leaders that will move the next generation of project leaders into future success.
Leadership in innovation project management can mean many different things to many people. It is much more than just being a manager or supervisor. Leaders step up and create innovation and a direction, vision or strategy for others to follow. I believe strong leadership creates successful innovative projects. Project, program and PMO management need leaders that have this direction, vision or strategy. Leadership is the basic building block for successful innovative projects and improved successful outcomes.
Effective leadership skills are skills that can be applied to the workplace and advance the organization. These are very important in creating innovation and innovation project management. First, I believe that one must know their strengths and weaknesses to be a more effective leader. Being able to know your Myers-Briggs or MBTI is a good start to understand your personality type. I have taken these three times, and I come out with the same result as an ENTJ. The framework focuses on four key areas, energy, information, decisions and approaching the outside world. I have taken this information and built my career and leadership style with this framework in mind. Since we utilize this in my organization, it better helps me understand the work I am performing and how others get their work completed and creates a more effective leadership stance for myself and the team.
The second area I believe a leader should know and be in touch with is how they score in the strength finder assessment. This is a tool that identifies your personal talent and skills. Again, I have taken this twice and scored nearly the same. It is very simple to apply the results. You first complete an assessment that is straightforward, and it will take less than an hour. You will then get a customized set of results and reports to understand your talents. Once you have your report, you can review the leadership opportunities and work with your teams to improve how you all create effective leadership skills and improve innovation project management. This will empower you as a leader and will also create more efficiency among your group and the organization.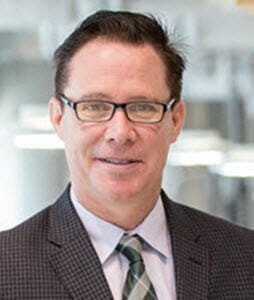 Dr. Michael O'Connor, Ph.D., MSPM, MSTM, MBA, has over 27 years of professional experience in the Medical Device Industry. He is the Director, Strategy and Project Management with Medtronic, Plc, and his corporate experience also includes 3M and Pfizer. Michael is an Adjunct Faculty Member that is teaching Graduate level Project Management, Project Capstone, Procurement, Culture / Organizational course(s). In 2012, he was selected as an American Society for Quality (ASQ), Quality Fellow, and in 2014 selected as a Medtronic, Technical Fellow. Michael writes about leadership and quality.