With all the hurricanes today, one cannot help but think about how they would react if they were directly impacted the flooding, tornadoes, or wind damage. Also, what about fires, accidents, theft, or assault. Whether the disaster is natural or man-made, they can be devastating, if not only inconvenient. So, what does the leadership of an organization have to do with these disasters and can they improve their disaster plan? The answer is two-fold. First, organizations can be directly impacted if an event occurs at the office. Second, employees that are impacted by personal disasters cannot be expected to perform at peak performance.
Companies impacted in the latest rounds of hurricanes, for example, may have to shut down the office for a period of time due to access issues, flooding or wind damage. This impact could be for a day or could last for months. After the waters recede and the damage is known, repairs may impact the organization's ability to provide their products or services. This can be financially devastating to a company. During disasters, data, inventory or critical equipment can be lost or damaged, all impacting the bottom line.
When employees are impacted, they need to focus on their families and their basic needs. Many employees will have similar issues of lost or damaged homes, cars, data, and unfortunately the possibility of an injured family member. During and after the disaster, their focus will be on recovery, dealing with their losses. Disaster recovery comes with a lot of emotional distress.
So, why do I bring this up here, when many of us live and work away from the East Coast or the Gulf Coast? We don't experience hurricanes; however, both natural and man-made disasters can happen to anyone, anywhere. We are currently seeing an increase in natural disasters around the world. We have been told to prepare our homes and our families.
It is important as leaders in organizations to prepare and to protect the organization from the impact of these disasters. One way organizations currently plan for disasters is with insurance. Another can be safety and security procedures. These are a good start. However, it is not enough. We should be planning all aspects of emergency planning, physical safety and security, data safety and security, communications, clean-up and recovery, revisions to assigned duties during emergencies, and succession planning. These are not all of the plans that can be developed, but you get the idea.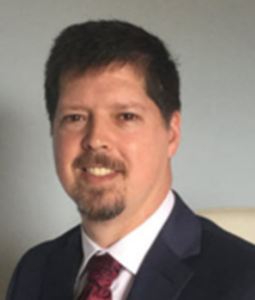 Dr. Glen Jones, Ph.D., PMP, is the president of GMJ Leadership. He is an accomplished leader with over 26 years of experience in the development and management of large, complex international projects within the energy industry. Glen is currently a leadership coach and project management consultant performing project management audits, project audits, and 360 personnel assessments. His education culminated with his Ph.D. in project management from Northcentral University. Glen writes about strategy and governance.