Source: Hampleton Partners
Amazon, Apple, Google, and IBM healthtech investments are forcing incumbents to make defensive M&A deals
Record private equity investment in healthtech
London, UK – 21 September 2018 The latest Healthtech M&A Market Report from international technology mergers and acquisitions advisors, Hampleton Partners, reveals how Big Data is fast becoming the common currency that lies at the heart of high-value business models in the healthtech sector.
In addition to booming strategic investment in the sector, the first half of 2018 saw record private equity investment and five multi-billion-dollar deals, pushing the total disclosed transaction value to $13.4 billion with a 30-month trailing disclosed EVEBITDA ratio in excess of 16x.
Download the full Hampleton Partners Healthtech M&A Market Report: https://hampletonpartners.com/healthtech-report-2018
The data revolution in healthtech
Billions of individual electronic health records (EHR) are replacing paper files and the data from decades of medical research and clinical trials need to be stored. Data management and analytics platforms and medical collaboration software are in demand to take advantage of the huge potential the data revolution offers to advance medicine.
Jonathan Simnett, director and healthtech sector principal, Hampleton Partners, said:
"The data revolution is helping transform healthcare and is offering individuals, as well as clinicians, the opportunity to track, manage and improve health states in real-time by using healthtech wearables and personalized apps.
"These trillions of health and well-being data points all need monitoring and analyzing to provide the effective diagnostics that practitioners need to improve outcomes. Hampleton expects companies expert in big data analytics, and those using new technologies such as blockchain and artificial intelligence, which increase the effectiveness of healthcare services, are going to be in demand going forward."
Tech giants' healthtech ambitions
But the healthcare market is not just going through a technology inflection point. There are profound disruptive influences at play, as companies from outside of the traditional healthcare space bring new expertise and business models to the sector, competing with already highly acquisitive incumbents such as Philips, IMSHealth, Allscripts, Ability, Roper and Harris.
Amazon's purchase of online pharmacy PillPack, for a reported value of just under $1.0 billion, underscores the company's ambitions in healthcare after its joint venture announcement for employee healthcare services provision with Berkshire Hathaway and JPMorgan.  The potential for Amazon to combine its eCommerce, video platform, massive outsourced web services expertise and customer reach into a one-stop shop for consumer verticals like healthcare, could trigger further defensive acquisitions in the months and years to come.
Private equity invests billions in healthtech
The sector's largest deal in the first half year was the $4.9 billion cash acquisition of Cotiviti Holdings, a healthcare analytics and payments business, by Verscend Technologies, a portfolio company of Veritas Capital. The acquisition, valued at 19.7x EBITDA and at a 136 percent premium to Cotiviti's IPO common stock price, demonstrated the heightened willingness of private equity investors to chase big-ticket deals in healthcare.
The healthtech sector's second-largest transaction was the $2.1 billion offer from Platinum Equity for Johnson & Johnson's struggling LifeScan unit, a manufacturer of blood glucose monitoring systems. In third place was the $1.9 billion acquisition of Alphabet-backed Flatiron Health, an electronic health record software specialist with a focus on oncology, by Swiss drugmaker Roche Holding, adding to its existing stake, for a total value of $2.1 billion.
The two other private equity deals that made it into the top ten biggest transactions were the $1.05 billion cash acquisition of General Electric's health-care technology unit by Veritas Capital and Vista Equity Partners' investment in software company Allocate.
The future of healthtech M&A
Jonathan Simnett continued:
"Ageing populations, increasing patient demands and the rise of lifestyle diseases, coupled with pressure on service delivery budgets are forcing public and private healthcare providers faced with unsustainable care models to innovate to improve the quality of delivery and lower costs.
"This is prompting tech giants, including Amazon, Apple, Google, and IBM to target the healthcare sector in competition with private equity, but they'll all face strong competition for deals from incumbent healthtech providers, many of whom are under growing pressure to maintain their top-line organic growth and sharpen their market focus. This is all good news for healthtech companies considering an exit in the coming months."
Hampleton Partners' Healthtech Market Report 2H 2018 is compiled using data and information from the 451 Research database (www.451research.com).
Download the full Hampleton Healthtech M&A Market Report here
About Hampleton Partners
Hampleton Partners is at the forefront of international mergers and acquisitions advisory for companies with technology at their core. Hampleton's experienced deal makers have built, bought and sold over 100 fast-growing tech businesses and provide hands-on expertise and unrivaled advice to tech entrepreneurs and companies which are looking to accelerate growth and maximize value.
With offices in London, Frankfurt and San Francisco, Hampleton offers a global perspective with sector expertise in: Automotive Technology, IoT, AI, FinTech, Hi-Tech Industrials & Industry 4.0, Cybersecurity, VR/AR, HealthTech, Digital Marketing, Enterprise Software, SaaS & Cloud, E-commerce.
Download sector reports here and follow Hampleton on LinkedIn and Twitter.
For more information visit https://www.hampletonpartners.com.
Similar Content:
Smart Cities for All launches project to define more inclusive approach to innovation for smarter cities
Four in Five Executives Agree Agility is The Most Important Characteristic of a Successful Organization
Xeeva Procurement Software Featured as One of CIO Bulletin's "30 Most Innovative Companies"
-------------------------------------------------------------------------------------------------------------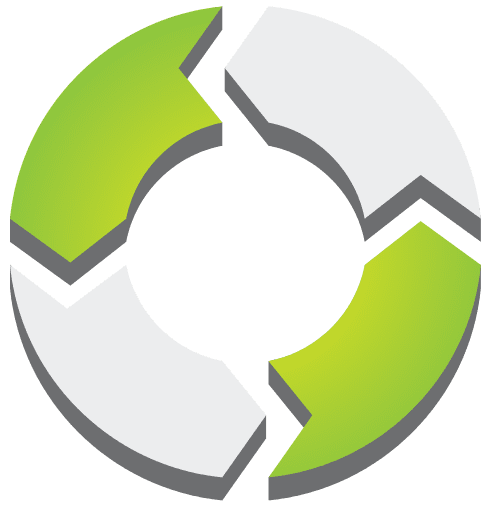 PMWorld 360 is a digital magazine focused solely on project management and directly aligned topics. PMWorld 360 is a digital project management and leadership magazine that provides business key decision makers with a 360-degree view of the management world from the perspective of trusted, certified project management professionals. We share best practices, opinions and advice, project management and related product reviews, new industry developments, resources and more to help busy decision makers and business professionals make the best possible decisions to meet their strategic objectives.