In the following six-part series of articles, we will explore the basic skills and concepts of a Business Analyst (BA). At the onset, this subject may appear to be redundant as many of us assume we have the skills needed and that we understand the concepts needed to be a business analyst. However, as we delve deeper into the actual tactical of being an effective business analyst, it will become clear that customer satisfaction is equally reliant on soft skills as much as the hard process skills.
In the series, we will discuss six domain concepts of business analysis. Each article in the six-part series will cover one of the six domains, as stated below:
Part 1 – Needs assessment
Part 2 – Information gathering/goal development techniques
Part 3 – Planning
Part 4 – Analysis
Part 5 – Traceability and monitoring
Part 6 – Evaluation
Let's start off with the basic business analysis domains and related tasks and then apply the skills needed to fulfill the concepts, courtesy of the Project Management Institute (PMI).
Needs assessment
The needs assessment domain includes five key activities related to understanding a business problem or opportunity and evaluating different inputs to aid the development of an effective solution. The five skills are as follows:
Task 1: "Define or review a business problem or opportunity using problem and opportunity analysis techniques to establish a solution scope statement and/or to provide input to create a business case" (PMI, 2013).
Task 2: "Collect and analyze information from different sources using valuation tools and techniques to contribute to determining the value proposition of the initiative" (PMI, 2013).
Task 3: Collaborate in the development of project goals and objectives by providing clarification of business needs and solution scope in order to align the product with the organization's goals and objectives.
Task 4: Identify stakeholders by reviewing goals, objectives, and requirements in the order that the parties are appropriately represented, informed and involved.
Task 5: Determine stakeholder values regarding the product, using elicitation techniques in order to provide a baseline for prioritizing requirements.
Task 1: Opportunity definition/review
At this point, you will want to sit down with the primary stakeholder and have a conversation. Let the stakeholder tell their story so you can better empathize with their situation. This conversation will enable you to write a 'Problem Statement.' The basic problem statement format is: The problem of W (goal/root cause) affects X (users/stakeholders), the impact of which is Y (outcomes suffered as a result of the problem), so a successful solution would be Z.
Task 2: Collecting and analyzing data
There are a variety of techniques and tools suggested by PMI that should be in your business analysts toolkit. Some of those techniques to elicit information from the stakeholder are:
Brainstorming

Document analysis

Focus groups

Interface analysis

Interviews

Workshops

Reverse engineering

Surveys
We will go into a deeper discussion of these information gathering techniques in Part 2. You will probably use more than one or two of these techniques with most of your clients.
Task 3: Develop project goals
It is important, at this point, to acknowledge the large dependency of Task 3 on the proper execution of Task 2. If not done properly, it could very well be the single biggest reason your project may fail. It is incumbent on business analysts and Stakeholder(s) to have clear, concise, attainable, and realistic goals. The project goals will also be critically important to any future project managers who will be tasked with the completion of the project.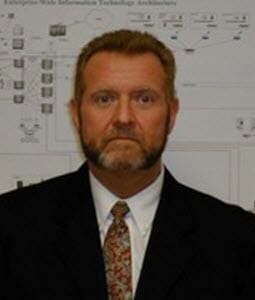 Jerry Foley, PMP, PMI-PBA, PMI-ACP, RTPM, CCNA, MCSE, ITIL has over 25 years of Enterprise Project Management experience. His expertise is in multi-million dollar, multi-year IT Infrastructure projects for municipal, healthcare, and military clients, and Fortune 500 companies. He lectures and teaches PMP prep classes, serves as a board member of the local PMI Chapter, and participates in the PMI Day of Service for non-profits. A former Marine, Jerry's teams benefit from his creative solutions, passionate leadership, and implementing his "improvise, adapt, and overcome" tenacity for successfully completing his projects. Jerry writes about Business Analysis and Document Management.