Source: PRWeb
(PRWEB) JUNE 14, 2018
UnCloned Con 2018 will be hosted online globally on Thursday, July 26, 2018, from 10:00 AM to 3:00 PM EST.
The virtual conference provides an engaging in-person feel, as it includes learning seminars, professional networking, engagement with sponsors, and digital swag bags. This event will have a dynamic virtual experience, designed to propel entrepreneurs and business owners to the top of their game.
During UnCloned Con 2018, over 5 hours of interactive and in-depth educational workshops will be held with topics including marketing, branding, sales, social media, business strategy and new technology.
The inaugural virtual event celebrates the 10th business anniversary of Audria Richmond. Richmond is a highly sought-after marketing and brand strategist, and the 3x Amazon best-selling book author of Are You Ready For The Yes, UnCloned Life, and The Yes Experience. The virtual conference will act as the official launch of Richmond's latest venture, UnCloned Media, LLC.
The online conference will feature 6 learning sessions, 4 event partner breakout sessions, and 2,000+ attendees. Event sponsors include: Da Hustle, Green Goddess Popcorn, Stefanie Manns, The Automation Project, Leah the Creative, and UnCloned Life. Session topics include:
UnCloned Marketing Method: Creatively & Strategically Plan a Profitable Marketing Campaign
How to plan and outline a marketing campaign that's designed to give an out-of-the-box position in the marketplace.
Creative Infusion: Fall In Love with the Left Side of Your Brain
How to apply creativity to your content and brand to help put your competitors to shame.
Avoid the Burn: Dodge Fake Marketing "Coaches"
How to research your next marketing coach to ensure you are hiring up.
Tech20: The Rundown on the Hottest Tech Tools of the Summer
A review of the hottest tech tools of summer 2018, which are guaranteed to increase your income, expand your visibility, and automate your time.
Yes, Be Salesy! : Become a Confident Revenue-Chasing Genius
A transparent discussion about the #1 reason businesses aren't meeting sales goals and how to avoid the costly mistake.
AutoProfit: Automate Your Genius and Income
In this session, learn why automation is the cousin to six-figures, and how to develop a business automation team.
The exciting virtual conference is open for free registration, until June 30th, at http://www.unclonedcon.com.
All registered participants will receive access to the live virtual conference, presentation worksheets, and digital swag bags as part of their RSVP. Additional VIP ticket options are available, which include session recordings, group coaching and physical copies of all three of Richmond's books.
For partnership & sponsorship opportunities, please email [email protected], or call (901) 489-1634.
Members of the press should contact Jamillah Rahmaad at [email protected]
Audria Richmond is the founder of UnCloned Media, LLC., an award-winning branding and marketing consultancy for top-notch brands who want to command first-rate profits. As a highly sought-after consultant, Audria champions entrepreneurs to stand in front of their brands—Uncloned and unafraid to be seen. With her incomparable formula of innovation, unquenchable creativity and tech-savviness, Audria is a force that is impossible to reckon with. Audria has left her mark on personal and company brands all over the world, from the United States to Singapore.
She is always the woman who is thinking of—and executing on—a master plan. Since changing the game with her signature system, UnCloned: The Seven Phases of a Profitable Personal Brand, a revolutionary system that teaches clients how to build wildly profitable personal brands from the ground up with the proven practices, tools and strategies they need to go big and stay there, she released two bestselling books in 2017, Are You Ready for the Yes: How to Prep Your Brand for Lucrative Opportunities and UnCloned: Seven Epic (Un) Rules for Owning Your Shit.
Audria also lends her expertise and unconventional, never-inside-the-box perspective to the UnCloned Marketing Membership, her exclusive online marketing classroom for entrepreneurs.
Meet Audria at http://www.audriarichmond.com.
Similar Content:
Global Financial Leaders Universally Identify "Increasing Automation" as a Top Priority in Their Organization – But Only Nine Percent Say It's a Reality
Major Trend in Product Development – Adaptability and Flexibility
Cloud-native compliance and security company, OpsCompass, announces appointment of former Microsoft executive to lead business as demand for cloud-based controls expand
-------------------------------------------------------------------------------------------------------------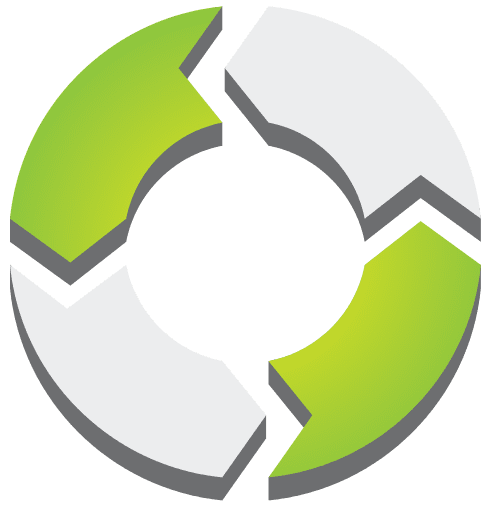 PMWorld 360 is a digital magazine focused solely on project management and directly aligned topics. PMWorld 360 is a digital project management and leadership magazine that provides business key decision makers with a 360-degree view of the management world from the perspective of trusted, certified project management professionals. We share best practices, opinions and advice, project management and related product reviews, new industry developments, resources and more to help busy decision makers and business professionals make the best possible decisions to meet their strategic objectives.