Source: PRWeb
C-suite jobs are compatible with remote work and available across industries
BOULDER, COLO. (PRWEB) JUNE 05, 2018
There are a number of misconceptions about remote work, such as that remote jobs do not pay well and are only appropriate for lower-skilled workers. The truth is that the average telecommuter is 46 years of age or older, has at least a bachelor's degree, and earns a higher median salary than an in-office worker. To demonstrate that remote jobs are available and appropriate at the executive level and to educate people about the professional remote job market, FlexJobs has identified 12 executive-level remote jobs currently hiring. Executive-level refers to jobs with department head responsibilities, such as director, VP and C-level titles.
Data from the federal Bureau of Labor Statistics report indicates some 24% of U.S. workers did part or all of their work remotely. Of those, workers in managerial and professional occupations were more likely than workers in other occupations to do some or all of their work at home.
"Remote jobs are definitely not confined to entry-level jobs or even mid-career positions," said Sara Sutton Fell, Founder and CEO of FlexJobs. "Seasoned professionals looking for remote work are oftentimes surprised by the variety of remote jobs that match their experience and career-level. Making a great salary when you're at the top of your career doesn't have to be done from an office, especially as more and more companies integrate remote workers into their standard business model," concluded Sutton Fell.
The jobs below were all actively being hired for as of June 4 and are director-level and above. They all offer some type of telecommuting arrangement, ranging from some telecommuting to 100% telecommuting and limited travel. Some of the common executive-level remote job titles include Director, Executive Director, Vice President, Medical Director, and various C-level jobs such as COO, CFO, and CEO.
Chief Marketing Officer 
Median Salary: $170,521
Description: Provide support and work directly with an executive team and the CEO. Will facilitate sales, growth, and strategies for marketing; reduce costs; and perform the mitigation of risks. Seven or more years of experience is needed. Option for remote position.
Director of Digital, Online Marketing
Median Salary: $100,447
Description: Analyze digital programs, lead the paid program management activities, and define digital needs. Must have 10+ years' B2B marketing experience, paid search experience, and knowledge of Tech Stack. All telecommuting position.
Director of Finance 
Median Salary: $110,889
Description: Not-for-profit global organization seeks a remote director of finance to oversee US GAAP accounting, financial reporting, audits, and more. Must have at least six years' experience in accounting. CPAs or candidates with master's degrees highly preferred.
Director of Product Marketing
Median Salary: $137,752
Description: An MBA or related graduate degree and at least 10 years of direct experience in enterprise data and analytics software are preferred for this senior job defining strategic direction and solutions for a new product.
Director of Strategic Partnerships
Median Salary: $130,260
Description: Be accountable for recruiting and prospecting companies and managing pipeline partnerships via strong relationship building. Will coordinate employer opportunities, attend networking events, and handle mentoring activities. Work remotely.
Head of Operations, Vendor Relations
Median Salary: $88,264
Description: Head of Operations Vendor Relations is needed for a full-time remote role. He/She will oversee business process outsourcing, deployment, card production, and other operations outsourcing relationships. Prior relevant experience is required.
Medical Director 
Median Salary: $207,178
Description: Be responsible for providing clinical program direction, managing expense initiatives and medical outcomes, and overseeing medical reviews activities. Must be board certified in the field of Psychiatry. Full-time, remote position.
Policy and Legislative Director 
Salary: $95K
Description: Support the planning, policy, and legislative processes for housing and community development. Must have a bachelor's degree in public policy or a related discipline and considerable experience. Pays up to $95k/yr and includes a remote option.
Regional Vice President 
Median Salary: $138,101
Description: Regional VP sought for a remote option position requiring 12+ years' similar experience, relevant MA/MS, and leadership skills. Will develop leads, support teams, implement plans, resolve issues, and provide leadership and motivation.
Vice President for Communications
Median Salary: $126,163
Description: Responsibilities include creating and overseeing the implementation of marketing and communications strategy, developing and writing publications, and developing and implementing strategic communications plans. Full-time, work-at-home job with limited travel.
Vice President of Data Science
Median Salary: $125,832
Description: Be responsible for driving and defining processes, vision data products, and transition machine learning products from concept to production. Eight or more years of experience in data science and an expertise in Python is needed. Option for remote job
Vice President of Engineering
Salary: $200K-$235K
Description: VP of engineering sought for a full-time, flexible hour, partially remote position requiring leadership skills and three or more years of experience in management. Will support teams, build business partnerships, resolve issues, and implement plans.
For more information about executive-level telecommuting jobs, please visit https://www.flexjobs.com/blog/post/great-executive-level-jobs-for-telecommuters/ or contact Kathy Gardner at kgardner(at)flexjobs(dot)com.
About FlexJobs 
FlexJobs is committed to helping people find a better way to work. As the leading online service for professionals seeking remote, flexible schedule, part-time, and freelance jobs, FlexJobs offers opportunities in over 50 career categories, ranging from entry-level to executive and freelance to full-time. FlexJobs also sets itself apart by providing job seekers with a better, safer, and more efficient way to find professional and legitimate flexible jobs. Having helped over three million people in their job searches, FlexJobs has appeared in CNN, CNBC, TIME, Forbes, The Wall Street Journal, Fast Company, and hundreds of other trusted media outlets. To further assist people in bettering their lives through flexible and remote work, FlexJobs' Founder & CEO Sara Sutton Fell has also launched two additional partner sites, Remote.co and 1 Million for Work Flexibility, to help provide education and awareness about the viability and benefits of remote working and work flexibility. Sutton Fell is also the creator of The TRaD* Works Forum (*Telecommuting, Remote, & Distributed), dedicated to helping companies leverage the benefits of telecommuting, remote and distributed teams.
-------------------------------------------------------------------------------------------------------------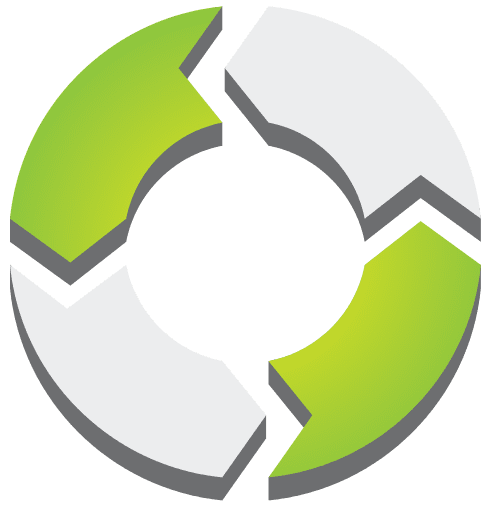 PMWorld 360 is a digital magazine focused solely on project management and directly aligned topics. PMWorld 360 is a digital project management and leadership magazine that provides business key decision makers with a 360-degree view of the management world from the perspective of trusted, certified project management professionals. We share best practices, opinions and advice, project management and related product reviews, new industry developments, resources and more to help busy decision makers and business professionals make the best possible decisions to meet their strategic objectives.