Source: PRWeb
RESTON, VA. (PRWEB) JUNE 05, 2018
SyncDog Inc., the leading ISV for mobile application security, today announced a new whitepaper examining the importance of BYOD security in finance, healthcare, government, and other business sectors titled, "BYOD Will be One of Your Biggest Threat Vectors in the Next 12 Months – 5 tips to reduce BYOD Risk in Your Enterprise." As the prevalence of BYOD continues to rise, more enterprise networks are at risk due to lack of BYOD security policies, and this paper provides more informational awareness on the cyber-threat.
According to a TechPro Research Report titled "BYOD, Wearables, and IoT: Strategies, Security, Satisfaction" 59 percent of employers allow employees to use personal devices for work purposes, connecting personal devices to company networks and data with an additional 13 percent anticipating the adoption of BYOD in the future. While more organizations become accustomed to the BYOD lifestyle, the complexity of cloud-based data on mobile devices, lack of IT resources in IT security departments, and loose BYOD regulations are leaving enterprise data open for cybercriminals to exfiltrate.
"The adoption of BYOD methods in the workplace has several advantages for organizations like cost-savings and convenience, but many organizations lack confidence in the security of employee-owned devices," said Jonas Gyllensvaan, founder, and CEO of SyncDog. "With a containerization solution like Secure.Systems™ you can fortify you EMM, making it more difficult for hackers to breach your perimeter through mobile endpoints."
According to the Ponemon Cost of a Breach study, the average cost of lost or stolen data per record in 2017 for all industries was $141. In the finance industry, the cost is higher at $245 and in the healthcare industry, the cost soars to $380. With mobile devices playing an important role in the workplace, they can no longer be thought of as toys employees play games on. Organizations using the BYOD approach are at risk for data breaches if the proper security tools and corporate security policies are not put in place.
SyncDog has issued guidelines in an informative, thought-leading whitepaper to address this concern from InfoSec professionals.
5 Things to Reduce BYOD Risk in Your Enterprise
1.    Ensure end-point devices are included in your compliance initiatives.
2.    Implement containerization with military-grade encryption for data at rest on the device and data in transit to/from your network.
3.    Correlate your mobile event log data alongside your other IT asset log data for the true picture of user activity across your network.
4.    Have a BYOD policy to stand by and educate your employees on the dangers of BYOD.
5.    EMM and Mobile Device Management aren't security systems, and you need to fortify your BYOD strategy with additional security policies.
To read SyncDog's full explanation of these guidelines and research on BYOD threats in your enterprise, you can download the whitepaper, "BYOD Will be One of Your Biggest Threat Vectors in the Next 12 Months – 5 tips to reduce BYOD Risk in Your Enterprise" here.
The Secure.Systems™ Containerized for BYOD Workspace
The Secure.Systems™ containerized workspace provides a secure application platform that encrypts and transports data between the enterprise and secure, "sandboxed" applications running on employees' mobile devices. The workspace delivers a highly functional and easy app experience for users and protects client enterprise networks with a secure, partitioned FIPS 140-2 certified* container on both iOS and Android devices. Secure.Systems™ secures data both on the device and in transit using AES 256-bit encryption. A full suite of mobile-enabled productivity applications is available in the defense-grade container, including SharePoint, Skype for Business, Enterprise Chat, Geo-location Services, DropBox, a Personal Information Management (PIM) suite, Office Suite, Office 365, File Sync, and Secure Mobile App Management & Development functions. Secure.Systems™ can be deployed via on-premise or through cloud-based managed service as well as hybrid. For more information about Secure.Systems™ deployment via managed service or for a free trial of the product please visit https://secure.systems.
About SyncDog, Inc.
SyncDog is the leading ISV for building mobile frameworks that extend app functionality to devices while securing corporate and Government networks from mobile-endpoint threat. SyncDog's flagship solution, Secure.Systems™, delivers a rich and unimpeded mobile experience for employees working remotely and supports a multitude of enterprise productivity apps within a NIST-certified (FIPS 140-2 cert. #2687), workspace. Secure.Systems™ is ideal for organizations that want to deliver a rich mobile app experience across BYOD, CYOD (choose your own device), or other endpoint device policy. Secure.Systems™ is a natural complement to security and compliance auditing initiatives to satisfy the mandates of HIPAA, GDPR, PCI DSS, GLBA, FISMA, and other laws/standards for data security.
Secure.Systems™ can be deployed as managed service from https://secure.systems or as an on-premise solution. Additionally, Secure.Systems™ can be found on the Microsoft Azure and MobileIron marketplace exchanges, as well as on the App Store (iOS) and Google Play Store (Android).
For more information about SyncDog, please visit https://syncdog.com.
*NIST Certificate #2687
Similar Content:
KnowBe4 Research Finds Outdated Tools Like Spreadsheets Still in Use Posing Compliance and Financial Risks
Mobile Growth Summit NY 2018 Announces Speakers
RoboHead Project Management Software Named to Software Advice FrontRunners' Quadrant
-------------------------------------------------------------------------------------------------------------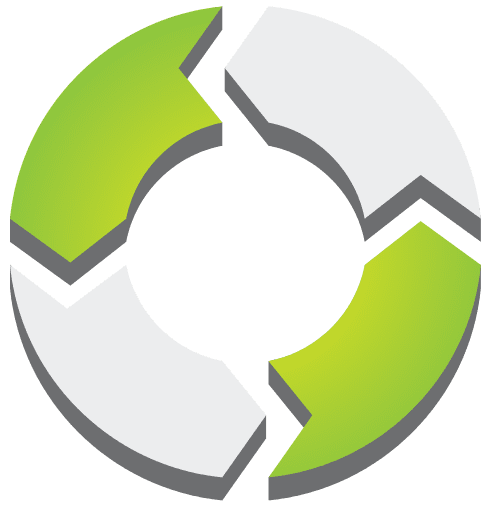 PMWorld 360 is a digital magazine focused solely on project management and directly aligned topics. PMWorld 360 is a digital project management and leadership magazine that provides business key decision makers with a 360-degree view of the management world from the perspective of trusted, certified project management professionals. We share best practices, opinions and advice, project management and related product reviews, new industry developments, resources and more to help busy decision makers and business professionals make the best possible decisions to meet their strategic objectives.