The New York show of Mobile Growth Summit, the world's premier mobile-only growth conference series, to include sessions on Cryptocurrency, GDPR and more
Source: PRWeb
NEW YORK (PRWEB) JUNE 04, 2018
Mobile Growth Fellowship, the mobile industry's largest network of user acquisition and growth leaders, has curated an exciting lineup of speakers and content for its upcoming Mobile Growth Summit NY 2018. The #1 mobile-only growth and marketing conference series in the world, with 2018 events in the United States, Canada and Europe, Mobile Growth Summit New York will bring together more than 400 attendees and 75 speakers representing over 300 companies to share game-changing strategies on how to grow mobile app businesses in 2018 and beyond. The event is taking place June 7th at Paley Center for Media in midtown Manhattan.
For a full list of speakers and to register for the event, visit http://www.mobilegrowthsummit.com.
Now in its fourth year, the Mobile Growth Summit has seen exponential growth year over year since its founding. This year's New York event will be keynoted by Graham McDonnell, Creative Director of The New York Times, presenting on "Putting the 'Story' into Storytelling." The speaker lineup also features industry luminaries from such companies as Amazon, Google, Soundcloud, IBM, Flipboard, SeatGeek, Getty Images, A+E Networks, Bandsintown, Shiseido, PicsArt, theScore, Zillow, RetailMeNot, PwC and many more. Notable speakers include:
Jonathan Pelosi, Americas Head of Industry for Mobile Apps, Google
Beth Murphy, Head of Global Acquisition, Amazon Music
Graham McDonnell, Creative Director, The New York Times
Wilson Kriegel, Chief Business Officer, PicsArt
Megan Hartman, Global Programmatic Lead, Soundcloud
Michael Brooks, Senior Vice President of Revenue, WeatherBug
Jessie Dawes, VP Media & Digital Marketing, Shiseido
Aubrey Levy, VP Marketing & Partnerships, theScore
Richard Welch, Head of Programmatic Advertising, Flipboard
Jen Taylor, Senior Director Digital Marketing, A+E Networks
Rebecca Nackson, Senior Director of Marketing, Bandsintown
Shoji Ueki, Senior Director Growth Marketing, SeatGeek
Nick Walters, CEO & Founder, Hopster
Meredith McCracken, Senior Director Customer Engagement, Getty Images
Vivian Chang, Director of Marketing, RetailMeNot
Stewart Rogers, Analyst-At-Large, VentureBeat
The conference will also feature sessions on topics including user acquisition, monetization, and retention/engagement, such as:
Get Creative With Audience Driven Optimization For Retargeting Success
Finding Balance in the World of Mobile Monetization
The Role of Mobile in a Multi-Channel World
Maximizing Your Mobile Ad Revenues
The ABCs of A/B Testing
Breaking Down Barriers to Growth with Google
Beyond Tried & True – A Look At Emerging UA Channels
Engaging Users Through the Internet of Things (IoT)
Mobile & Programmatic: Past, Current, Future
How Blockchain will Revolutionize Digital Advertising
Cryptocurrency & The Impending Age of Regulation
This year's event is sponsored by: Aarki, Tenjin, Gummicube, Kochava, IQZone, Headway Digital, Appsflyer, Mobfox, Sensor Tower, Hubscale, Braze, Ogury, Motive Interactive, and TripleLift.
The Mobile Growth Fellowship exists to build the world's most helpful, friendly and knowledgeable community of mobile experts. As the only mobile media company in the industry that started out as a not-for-profit organization dedicated to education, the fellowship is uniquely equipped to foster community and provide a platform for the exchange of quality content and insights, prioritizing presentations and workshops from app marketers, publishers and other professionals over those of industry vendors.
About Mobile Growth Fellowship 
The Mobile Growth Fellowship (MGF) is a global mobile media company providing mobile marketing professionals with frontline content and community events to help grow their app businesses. Drawing on its roots as a not-for-profit organization dedicated to education, the MGF is committed to building the world's most helpful, friendly and knowledgeable community of mobile experts. Events prioritize community and content quality above all else, attracting a high-caliber audience of mobile marketers, developers and user acquisition managers working in games, commerce and other app categories, as well as executives representing Adtech, Martech and data companies. For more information, visit http://www.mobilegrowthfellowship.com and follow MGF on Twitter @myMobileGrowth.
Media Contact:
Michael J. Ishak
Head of Marketing & Content Development
(416) 200-9629
michael(at)mobilegrowthfellowship.com
-------------------------------------------------------------------------------------------------------------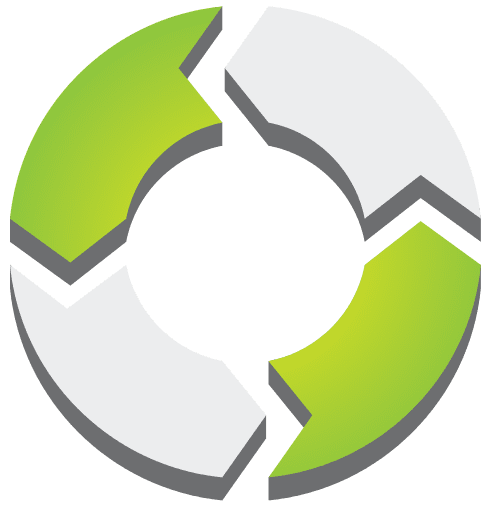 PMWorld 360 is a digital magazine focused solely on project management and directly aligned topics. PMWorld 360 is a digital project management and leadership magazine that provides business key decision makers with a 360-degree view of the management world from the perspective of trusted, certified project management professionals. We share best practices, opinions and advice, project management and related product reviews, new industry developments, resources and more to help busy decision makers and business professionals make the best possible decisions to meet their strategic objectives.