First university to adopt Schneider Electric's Conserve My Planet engagement program
LAREDO, TEXAS (PRWEB) MAY 16, 2018
Texas A&M International University (TAMIU), located in Laredo, Texas, today announced it has started construction on a comprehensive campus-wide energy efficiency project that will streamline facility operations, encourage sustainable behavior and improve the quality of life for students and staff.
The university is partnering with energy and sustainability expert Schneider Electricon the project, which guarantees nearly $15 million in energy savings over the life of the project.
"At TAMIU, maroon is the new green, and we are committed to reducing our reliance on natural resources, increasing operational efficiencies and fostering environmental awareness among our students, faculty and staff, as well as the greater Laredo community," said Dr. Pablo Arenaz, President, TAMIU. "The best projects begin with a strong partnership, and Schneider Electric listened to us every step of the way."
The $9.7 million project is being delivered through an energy savings performance contract (ESPC) which uses projected energy savings to pay for facility improvements over time. Savings will come from a wide variety of energy conservation measures including:
    Improving the university's irrigation system, saving millions of dollars over 20 years
    Converting HVAC equipment to variable refrigerant flow, reducing the need for frequent maintenance as well  as equipment footprint and noise
    Interior and exterior LED lighting upgrades with occupancy sensors and automated dimming controls
    Utility meter upgrades with user-friendly energy dashboards
TAMIU will also be the first higher education institution to adopt Schneider Electric's Conserve My Planet program, which engages students, professors and staff in innovative ways, encouraging them to take an active role in using energy more efficiently on campus and at home. Leveraging tools and data analysis from Schneider Electric, TAMIU will implement projects that challenge students in energy efficiency and sustainability subjects, supporting skill development and awareness of environmental issues.
"We are thrilled to partner with TAMIU in their trailblazing endeavor to bring energy conservation awareness to university students and staff, as well as the local community," said Tammy Fulop, Vice President, Schneider Electric. "The university is setting an example for others across the country, and we're encouraging them to push the boundaries—we're here to make their dreams a reality."
In addition to the facilities improvements, the project will make a significant environmental impact by removing nearly 67,000 tons of CO2 from the atmosphere, which is equivalent to removing 14,347 cars from the road or powering 7,235 homes for one year.
Construction is underway and expected to be complete by fall 2019.
The project builds on Schneider Electric's expertise in delivering energy efficiency solutions in Texas, having implemented over 236 energy efficiency projects for over $350 million in total achieved savings throughout the state. In addition to its work with TAMIU, Schneider Electric has recently partnered with Valley International Airport, Scurry-Rosser Independent School District, the City of Raymondville and Webb County.
Over the past 25 years, Schneider Electric has successfully implemented more than 675 ESPC projects across the nation, saving its clients nearly $2 billion. This project delivery method helps publicly funded entities make capital improvements over longer payback periods and offers many long-term benefits such as improved facility efficiency, occupant comfort, financial management and environmental protection.
For more information on how Schneider Electric helps higher education institutions tackle their top priorities with energy efficiency, please visit http://www.schneider-electric.us/enable
About Schneider Electric
Schneider Electric is leading the Digital Transformation of Energy Management and Automation in Homes, Buildings, Data Centers, Infrastructure and Industries. With global presence in over 100 countries, Schneider is the undisputable leader in Power Management – Medium Voltage, Low Voltage and Secure Power, and in Automation Systems. We provide integrated efficiency solutions, combining energy, automation and software. In our global Ecosystem, we collaborate with the largest Partner, Integrator and Developer Community on our Open Platform to deliver real-time control and operational efficiency. We believe that great people and partners make Schneider a great company and that our commitment to Innovation, Diversity and Sustainability ensures that Life Is On everywhere, for everyone and at every moment.
http://www.schneider-electric.us
About Texas A&M International University 
A Member of The Texas A&M University System, Texas A&M International University (TAMIU) is a primarily Hispanic-serving, State-assisted university founded in 1970. Its 300-acre campus is located in northeast Laredo on former ranchland. Home to over 7,500 students from around the world, TAMIU offers undergraduate, graduate and doctoral degrees in the arts and sciences, business, education and nursing. As its name affirms, it maintains a special focus on developing an international academic agenda for the State of Texas. Washington Monthly's 2017 College Guide ranked TAMIU fourth in its Top Ten of Best Bang for the Buck Colleges in the South.
http://www.tamiu.edu.
Similar Content:
Sensei Project Solutions Launches Newly Updated Sensei
LBL Strategies Endorsed as Registered Education Provider by Project Management Institute
Louis Berger wins first project management contract in the aviation market sector in Spain
-------------------------------------------------------------------------------------------------------------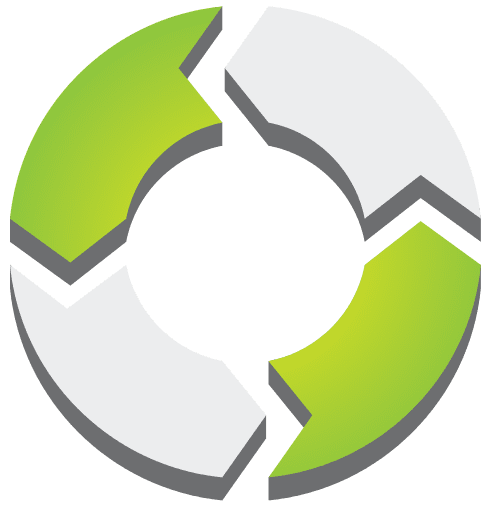 PMWorld 360 is a digital magazine focused solely on project management and directly aligned topics. PMWorld 360 is a digital project management and leadership magazine that provides business key decision makers with a 360-degree view of the management world from the perspective of trusted, certified project management professionals. We share best practices, opinions and advice, project management and related product reviews, new industry developments, resources and more to help busy decision makers and business professionals make the best possible decisions to meet their strategic objectives.