PMIEF grant helps UNICEF save more lives
Original source: PM Philanthropist
Through the application of project management, PMIEF seeks to magnify the power of nonprofits and non-governmental organizations. That's why we formed a partnership by providing a grant to one of the world's best known nonprofits, UNICEF. The grant allowed the organization access to PM training that increased their efficiency and capacity. Considering their mission to save the lives of children, that's the kind of empowerment that is good for us all.
From UNICEF's perspective, the timing of the PMIEF grant was perfect. Says Kristi Burnham, Vice President, Professional Learning and Leadership Development at U.S. Fund for UNICEF and current grant lead, "Our organization was entering into a new strategic plan where we had very aggressive fundraising and engagement goals. The grant came right at the time we needed to develop our staff in the area of project management, so we could make a bigger impact with more efficient activity."
The original plan was for PMIEF to provide training packages that would reach 120 UNICEF staff. The two-day face-to-face training and follow-up coaching calls were delivered by the International Institute for Learning, which Kristi describes as a "great partner." The training was so well-received and word was spreading, which meant other staffers wanted on board.  Many traveled to UNICEF's New York headquarters from the eight branch offices around the country to jump on this PM learning opportunity. "We wound up adding training packages, reaching 165 staff," says Kristi. "And that number will increase.  In July, we will be offering an additional class—Juggling Competing Priorities Using Project Management Concepts." All in all, as many as 200 UNICEF staff may be reached.
The results are already amazing.
Through the PM training, the UNICEF staff have now captured a more efficient, common language to communicate more clearly on project charters and purpose. And Kristi says, "We're really using all the tools such as the roles and responsibilities documents, and each department is adapting the tools for their own use.  And the follow up coaching calls we're extremely helpful, bringing in accountability and knocking out obstacles."  They are now documenting more to learn from past projects. Chang Lee, a former UNICEF director who was the original lead on the grant, reports, "The ability to capture institutional knowledge made a great difference. It can be transferred easily. It has made things a lot faster. Our partnership with the foundation allowed us the space and resources to accomplish this."
The entire UNICEF organization is now embracing PM methodology.  Even the Senior Leadership Team participated in the training.  Many at UNICEF are so inspired that they've taken additional PM training.  One staff member even attended PMP boot camp and is now a certified PMP.  And Kristi and Chang just returned from a round table of nonprofits from around the world where they shared their PM enthusiasm.
The partnership between PMIEF and UNICEF was a huge success. And proudly, we can say, it didn't just change the processes and work flow within the UNICEF organization; it might just change the world. Says Kristi, "The PMIEF grant allowed us PM training that has extended the capacity of our organization to be more efficient and further develop our staff. And ultimately, that allows us to save more children's lives. We're very grateful."
PMIEF, and the world, is overwhelmingly grateful for UNICEF, as well.
PM training helped kick off Kid Power
UNICEF Kid Power is a mobile platform that records physical activity (think: Fitbit) that earns kids points to be "cashed in" to feed malnourished children. It empowers kids to make a difference in the world and encourages much-needed exercise. It's the world's first "Wearable-for-GoodR" product. And UNICEF's new PM training helped it come to be.
Says Kristi Burnham, "Innovating was a whole new area for us. So the Kid Power development team moved into Agile and Scrum quite quickly and applied the PM concepts to their many rounds of prototyping, testing and pivoting."
The training from the PMIEF grant helped the team with the rapid testing and modification needed to bring Kid Power to market.  And when they did, it was a resounding success. Kid Power won Time Magazine's Top 25 Best Innovations of 2016.  And recently, Kid Power won The Hamdan Bin Mohammed Award for Innovation in Project Management which was accompanied by a $100,000 cash prize. The award came from and was named for the Crown Prince of Dubai and was established to encourage creative application of project management with extraordinary results.
UNICEF is just one of the outstanding nonprofits that has been bolstered by PMIEF because of your generous donations. We hope you continue to be part of the PMIEF support team that creates remarkable outcomes … like lives saved. 
Similar Content:
MediaValet Announces Integration with Workfront; Enabling Enterprise Project Management and Workflow
Award-Winning Author and CEO Urges Leaders to Spend More Time Supporting Frontline Employees
Kimble Applications Introduces Intelligent Resourcing in the Latest Release of its Professional Services Automation Software
-------------------------------------------------------------------------------------------------------------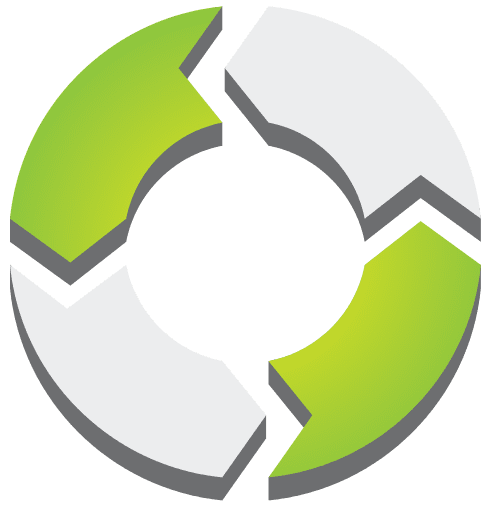 PMWorld 360 is a digital magazine focused solely on project management and directly aligned topics. PMWorld 360 is a digital project management and leadership magazine that provides business key decision makers with a 360-degree view of the management world from the perspective of trusted, certified project management professionals. We share best practices, opinions and advice, project management and related product reviews, new industry developments, resources and more to help busy decision makers and business professionals make the best possible decisions to meet their strategic objectives.