Projects are not stand alone activities within an organization. Project management is a method of managing change within an organization to provide something new, a new facility, a new product, a new technological solution, a new process or policy. In other words, projects support the overall organization.
Strategy is the definition of an organization's intended achievements in terms of business results interpreted from various perspectives – financial, customer, infrastructure, products, and services, or by cultural outcomes that are measurable. A company with a well-formulated strategy can create a competitive advantage by aligning their work through their vision, mission, and strategic objectives (Hyvari, 2014). Longman and Mullins (2004) described strategic management and strategy development as a dying art, with the process being pushed down to levels that do not, and cannot, have a full view of the "big picture." They go on to identify how portfolio management has evolved as the natural system to help organizations align a common strategy by requiring a clear business case for all projects (p. 54). Portfolio management is a formal system where projects, programs, sub-portfolios, and operations are managed as a group to achieve the organization's strategic objectives (PMI, 2013).
Project development is the formal process that occurs during the concept phase used to develop the project charter. This process is the natural flow from strategic objectives to a project charter. Strategy is identified by the Board of Directors through the Chief Executives, and in smaller companies, through the President or Partners. There are specific business objectives identified to support the identified strategy. One or more business objectives can be supported by a project, or one business objective can be supported by multiple projects. The business objectives the project will support are clearly identified in the project charter. Project objectives are the next level of detail in identifying how the project will support the business objectives. Project objectives are captured in the project charter and must be measurable to ensure verification upon completion.
Portfolio management has proven to be a good method for selecting projects and maintaining alignment with organizational strategy through regular portfolio steering reviews (Filippov et al., 2011). Portfolio management places a focus on the project providing value in the form of meeting business objectives aligned with strategy. Through a structured project selection process, a filter is put in place to ensure only those projects providing this value are approved and funded. Through the portfolio steering meetings, the organization ensures the projects maintain alignment and review projects based on evolving strategy. In today's world organizations need to maintain flexibility in their strategy to deal with the changing environment and markets (Anwar et al., 2016). Portfolio management becomes a governance tool to ensure the right work is being executed, while project management ensures it is being done correctly and efficiently.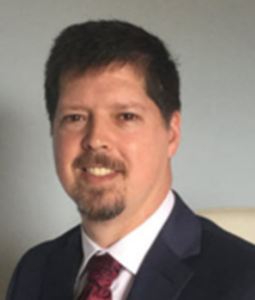 Dr. Glen Jones, Ph.D., PMP, is the president of GMJ Leadership. He is an accomplished leader with over 26 years of experience in the development and management of large, complex international projects within the energy industry. Glen is currently a leadership coach and project management consultant performing project management audits, project audits, and 360 personnel assessments. His education culminated with his Ph.D. in project management from Northcentral University. Glen writes about strategy and governance.