Source: PR Newswire
DALLAS, April 9, 2018 /PRNewswire/
Transaction Highlights:
Transaction values Remington Project Management at a trailing 12-month EBITDA multiple of 12.5x
Consideration in the form of convertible preferred stock convertible at 

$140

 per share, a premium of 45% to the current market price of Ashford common stock
Transaction is expected to be immediately accretive to adjusted net income per share
Increases breadth of services provided to managed REITs
Transaction rapidly builds operating scale and increases earnings potential
High margin, low-capex business model
Ashford Inc. (NYSE American: AINC) (the "Company") today announced that it has signed a definitive agreement to acquire the Project Management business of privately-held Remington Holdings, L.P. ("Remington"). The transaction, which is expected to close during the third quarter of 2018, is subject to approval by the Company's stockholders and customary closing conditions.
"The proposed acquisition of Remington's high-margin project management business will immediately add scale, diversification and an enhanced competitive position in the hospitality industry while also expanding the breadth of services we offer to our managed REITs," commented Monty J. Bennett, Ashford's Chairman and Chief Executive Officer. "With deep industry experience and long-term contracts in place, we believe this transaction represents a compelling opportunity for Ashford to diversify its earnings stream and, moving forward, the potential to expand business to other third-party clients."
Remington's Project Management provides comprehensive and cost-effective design, development, and project management services for both Remington managed hotels as well as external partners. It provides project oversight, coordination, planning, and execution of renovation, capital expenditure or ground-up development projects. Its operations are responsible for managing and implementing substantially all capital improvements at Ashford Hospitality Trust, Inc. (NYSE: AHT) and Ashford Hospitality Prime, Inc. (NYSE: AHP). Additionally, it has extensive experience working with many of the major hotel brands in areas of renovating, converting, developing or repositioning hotels. In 2017, Remington Project Management had revenues of approximately $29.0 million and adjusted EBITDA of approximately $16.3 million.
Under the terms of the agreement, the Company will acquire Remington's Project Management business for a total transaction value of $203 million. The purchase price will be paid by issuing voting, convertible preferred stock to the sellers. The newly created convertible preferred stock will have a conversion price of $140 per share (a 45% premium to the current trading level) and, if converted immediately after the consummation of the transaction, would convert into 1,450,000 shares of common stock. Dividends on the convertible preferred stock are payable at an annual rate of 5.5% in the first year, 6.0% in the second year, and 6.5% in the third year and each year thereafter. Voting rights of the convertible preferred stock will be on an as-converted basis and the holders of the convertible preferred stock will have a voting limit of 25% of the Company's voting securities for five years. Upon closing of the transaction, the sellers will have the right to nominate two directors to the Company's Board of Directors. The transaction does not require a private letter ruling from the Internal Revenue Service.
Remington is currently owned by Monty J. Bennett and Archie Bennett, Jr., the Company's Chairman and Chief Executive Officer and his father. The Company's Board of Directors, therefore, formed a special committee of independent and disinterested directors to analyze and negotiate the transaction on behalf of the Company and deliver a recommendation to the Company's Board of Directors with respect to the transaction.
The Company's special committee was advised by Janney Montgomery Scott LLC as financial advisor, and Norton Rose Fulbright US LLP acted as its legal advisor. Robert W. Baird & Co., Inc. acted as Remington's financial advisor, and Baker Botts L.L.P. acted as Remington's legal advisor.
Upon the unanimous recommendation of the special committee, the independent and disinterested members of the Company's Board of Directors unanimously approved the transaction and recommended its approval by the Company's stockholders.
Ashford provides global asset management, investment management, and related services to the real estate and hospitality sectors.
Similar Content:
Project management award presented to the National Nuclear Security Administration Team
Creator of the ICO, Antoine Sorel Neron, Unveils a Non-ICO Project to Bring Blockchain to Everyday Consumers
How will the Program Management Improvement and Accountability Act (PMIAA) impact future government projects?
-------------------------------------------------------------------------------------------------------------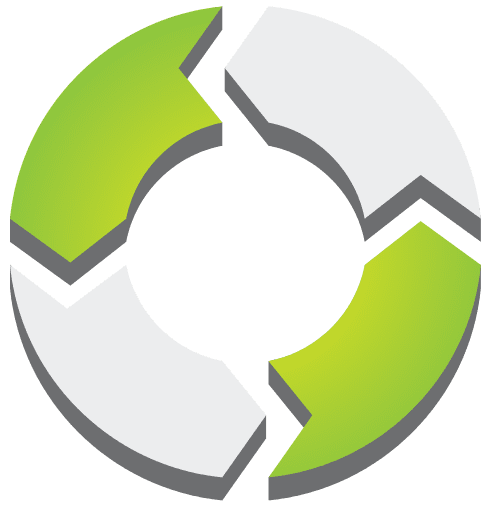 PMWorld 360 is a digital magazine focused solely on project management and directly aligned topics. PMWorld 360 is a digital project management and leadership magazine that provides business key decision makers with a 360-degree view of the management world from the perspective of trusted, certified project management professionals. We share best practices, opinions and advice, project management and related product reviews, new industry developments, resources and more to help busy decision makers and business professionals make the best possible decisions to meet their strategic objectives.